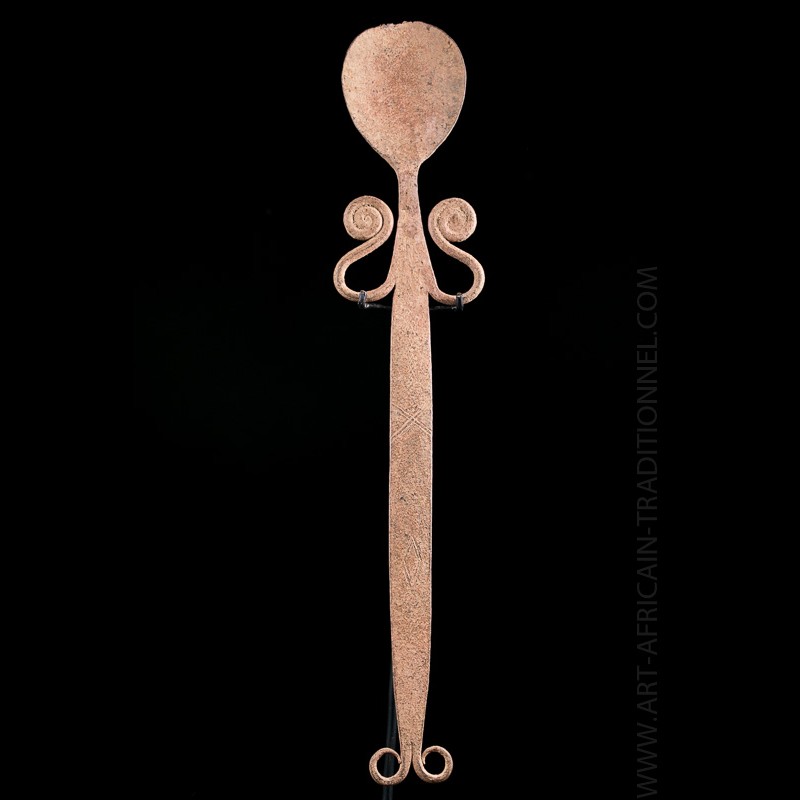  
Primitive currency - Mumuye - Nigeria - SOLD OUT
The so-called primitive currencies in African tribal art
The so-called primitive currencies were used in transactions between individuals or tribes. They could also be used for individual purposes, to buy livestock, consumer goods or to serve as a dowry for a wedding. These coins were sometimes ornamented and passed on in the lineage.
This spoon is finely carved and decorated with spiral growths.
A similar currency was auctioned 500 € in a famous Parisian auction house. This authentic art object has been sold by our art gallery via the Catawiki auction platform. You can now make offers directly on our site, it saves you the auction fees.
Data sheet
Presumed dating

1st half XXth century

Size

44 x 8 cm

Ethnic group

Material(s)

Black iron

Country

Origin

Tribal art collection Belgium