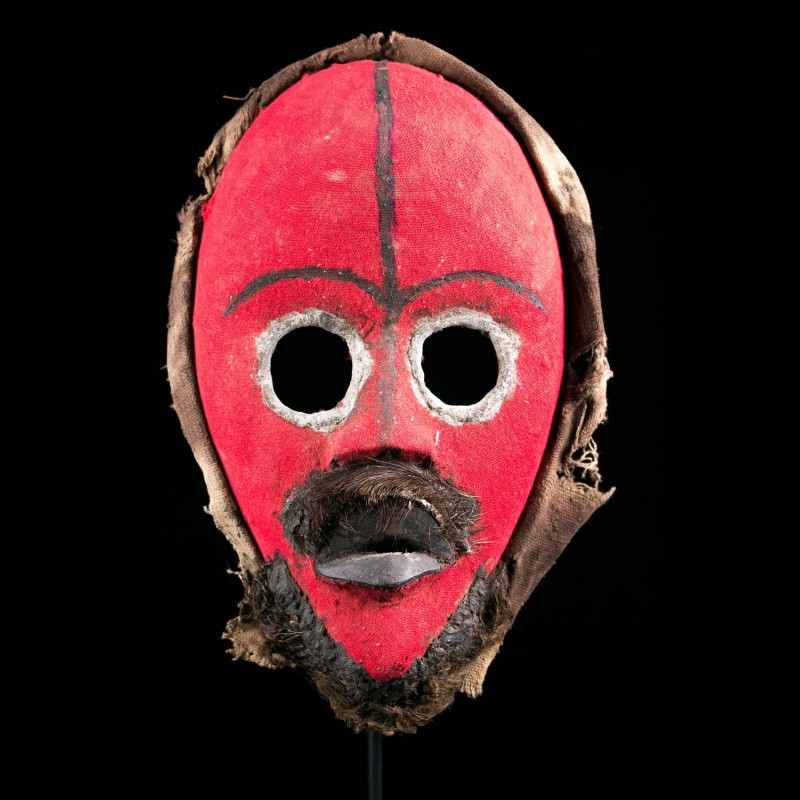  
Zakpai Fire mask - Dan - Ivory Coast
Declination of the masks in African art of Dan
The traditional African Dan masks have rather constant stylistic characteristics, with however variations according to the regions. However, we find a rather flat face, eyes either half-closed or circular, wide open as it is seen on this mask, a convex forehead and a small lips slouching protuberant.
On this mask called firefighter mask or fire mask, intended to fight against the fires that threatened crops, red cloth was applied, which makes it remarkable. Originally, this red cloth came from soldiers' trousers. This mask is remarkable for its rarity and its face entirely red. The internal face presents beautiful traces of portage.
This mask has been estimated 550 - 625 € by the experts of Catawiki, our gallery offers you it at a great price.
Origin : private collection V. Briard, FranceDating : 1930'sSize : 26 x 14 cmMaterial : wood, fabric
Data sheet
Presumed dating

1st half XXth century

Size

Expert's estimate

Ethnic group

Baoulé / Baulé

Material(s)

Wood

Country

Ivory Coast

Origin

Tribal art collection France
You might also like