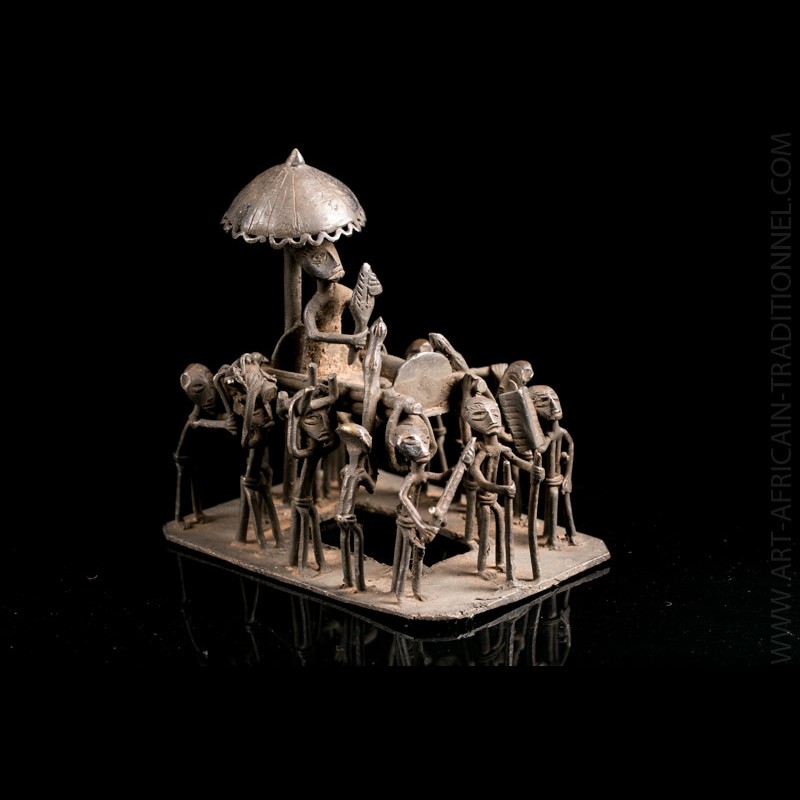  
Royal scene Ashanti - SOLD OUT
This very rich figure of African art in brass or African bronze illustrates the luxury treatment reserved for high dignitaries and king Ashanti. The tribal dignitary is comfortably seated on a sedan chair under which there is a large armed and equipped crowd.

The dignitary is protected from the sun by a parasol with a very European style. This is an example of a historic record of the trade that may have occurred between locals and settlers, and which has permeated the inspiration of traditional artists.
Very nice piece of traditional art unusual.
There are similar scenes on the lid of Kuduo pots.
Data sheet
Presumed dating

1st half XXth century

Size

15 x 13 cm

Ethnic group

Ashanti

Material(s)

Bronze

Country

Ghana

Origin

Tribal Art Collection Portugal

Condition

Excellent