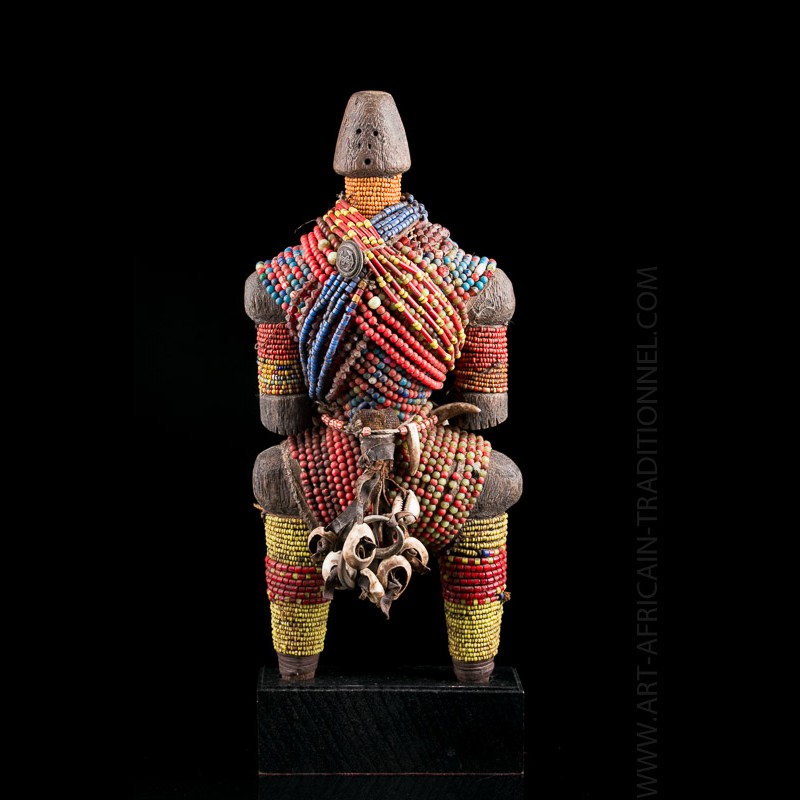  
Namji doll - SOLD OUT
African fertility doll from Cameroon. Namji also called Namchi are known for these geometric beaded dolls.
The Namji / Namchi name comes from the Fulani and means "we stopped grinding, grinding".
The name Namchi also includes other small ethnic groups such as Koma, Bata, Papé ...

The doll represents the child that everyone wants to have, while being a "doll fetish women" who must ensure fertility. She has the power to fill the woman by bringing a birth. It is also reported that women without children or without milk, touch or squeeze the women's dolls filled so that their wishes come true.
Data sheet
Presumed dating

Mid XXth century

Size

Ethnic group

Namji / Namchi

Material(s)

Wood, accessories

Country

Cameroon

Origin

Tribal art collection France

Stand

Included

Condition

Excellent