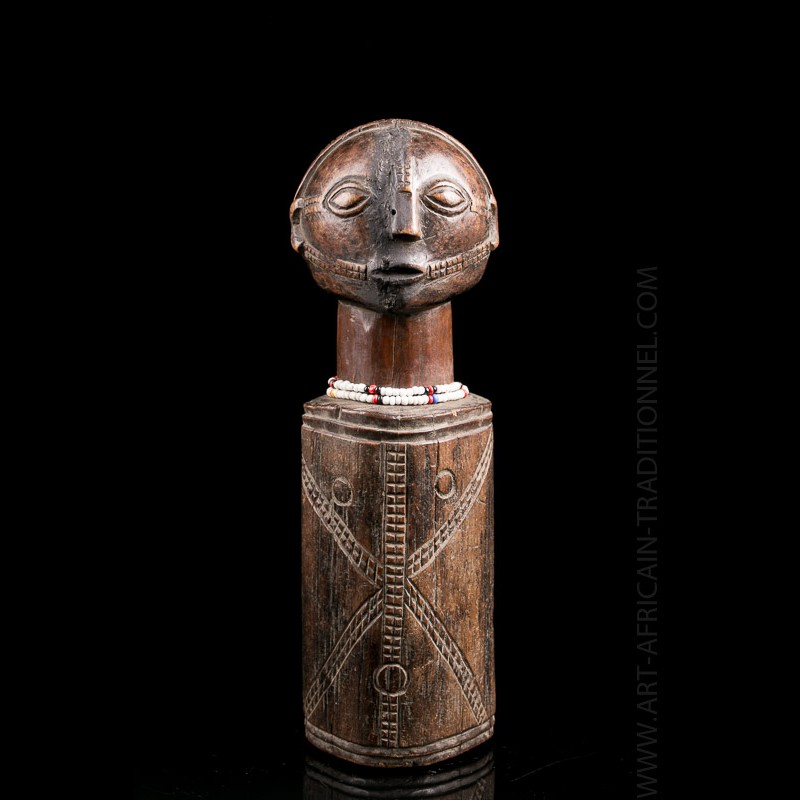  
Mpundu Tabwa doll - SOLD OUT
This day in our gallery of African art, this African doll Mpundu Tabwa ethnicity. This type of doll was intended for the cult of twins, a bit like the Yoruba in the body of art of which we find figures Ere Ibeji figuring twins.
This statuette with a cylindrical body is surmounted by a characteristic head. There are many finely carved scarifications that illustrate those worn by members of the ethnic group. Around the neck, a small pearl necklace testifying to the concern of the mother to her child. At the back of the room, a metal strip is integrated into the trunk.

This item comes from the personal collection of a person known in the world of tribal art objects.
Data sheet
Presumed dating

1st half XXth century

Size

24,5 x 7 cm

Ethnic group

Material(s)

Wood, beads

Country

Origin

Tribal art collection Belgium

Condition

Excellent