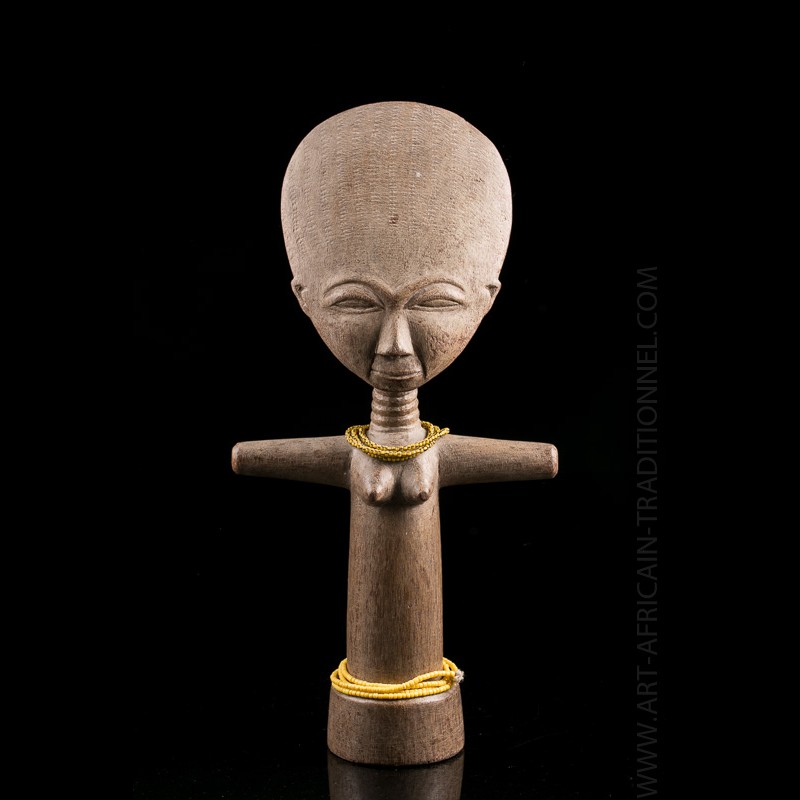  
Akuaba Ashanti fertility doll - SOLD OUT
Ashanti or Akua'ba fertility doll. In traditional Ashanti culture, women wear and care for the doll in order to get pregnant.
After birth, the child receives the figurine as a toy. Beautiful object of African art with simple and inspiring forms.

Among the Akan and Ashanti of Ivory Coast, still today, Akua Ba fertility dolls are intended for young women wanting a child or already pregnant. The fame of these objects is based on a legend which affirms that a woman gave birth to a very beautiful girl for having carried one. This figurine is always carried by the woman on the back, like the desired child.
Data sheet
Presumed dating

Circa 1950

Size

32 x 15 cm

Ethnic group

Material(s)

Wood

Country

Origin

Tribal art collection Belgium

Condition

Excellent