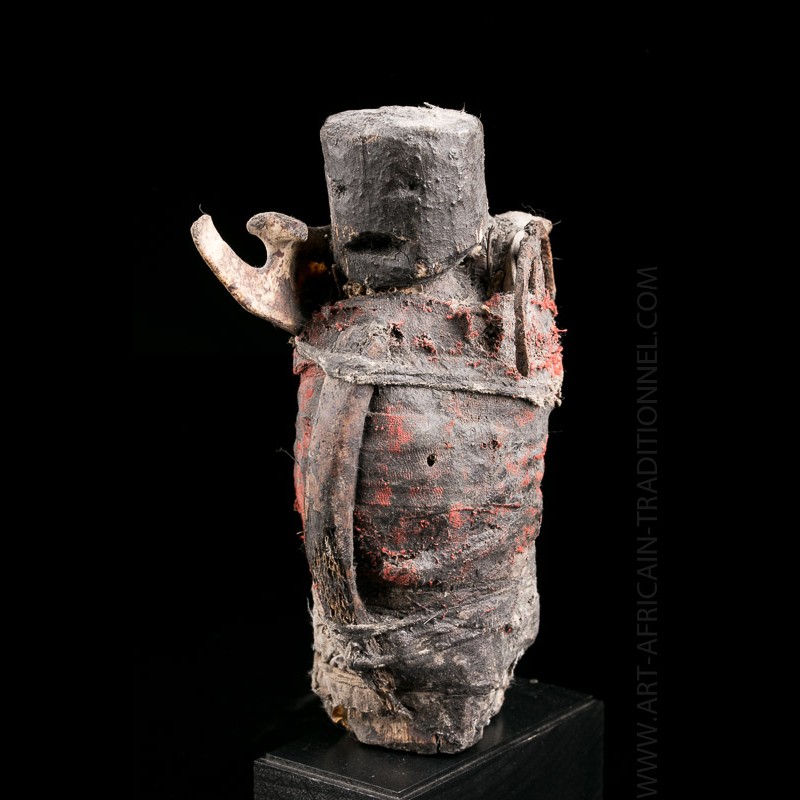  
Ada Ewe Figure - SOLD OUT
This African fetish comes from the Ada in Ghana. This figurine bears traces of sacrifices and libations offered from its invocations. The destination of this magic object is unambiguous: this little personal fetish was intended for personal protection.

protective fetish conventionally made up of a wooden figure decorated with various elements such as loincloth, sacrificial materials, bones, etc.
He has the distinction of having a very cubist face with the most simple facial features, which brings him very close to the Adan Ewe style.
Data sheet
Presumed dating

1st half XXth century

Size

19 x 11 cm

Ethnic group

Material(s)

Wood

Origin

Tribal art collection France

Condition

Excellent