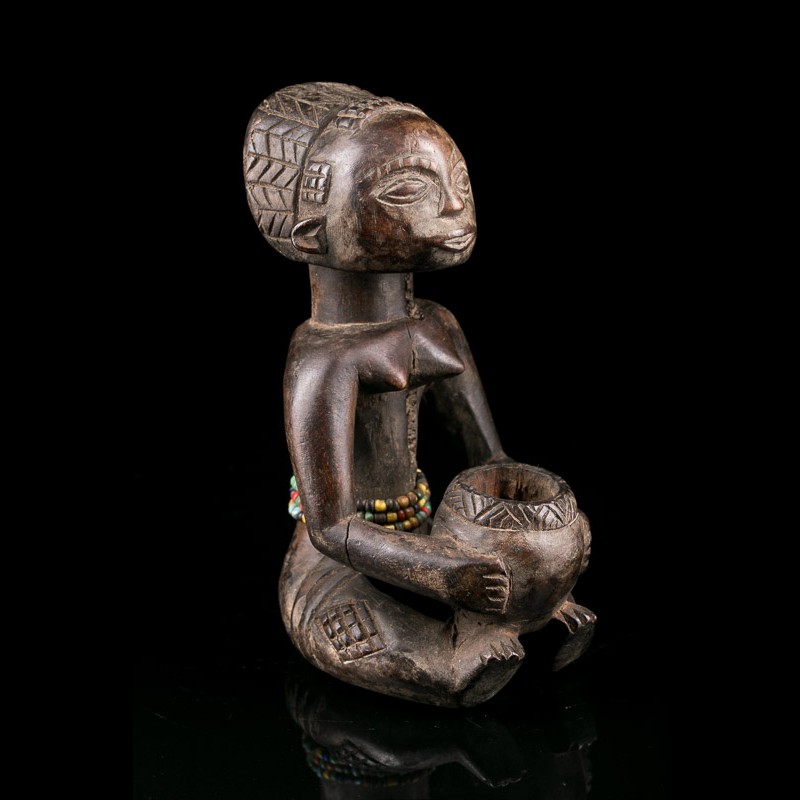  
LUBA MBOKO CUP HOLDER FIGURE
This remarkable Luba cup bearer is an object linked to the divination rite, like the other women with cups.
The face is very elongated with a beautiful expression, the hands holding the bowl are schematized, the aesthetic balance of the object is remarkable.
The theme of the woman with the bowl is linked to the rite of divination.
In the bowl is preserved white clay, which in the whole of black Africa has a ritual meaning. On this Luba cup holder, the woman sits holding the bowl. 
Data sheet
Presumed dating

1st half XXth century

Size

20 cm

Ethnic group

Material(s)

Wood

Country

Origin

Tribal art collection Belgium

Condition

Excellent