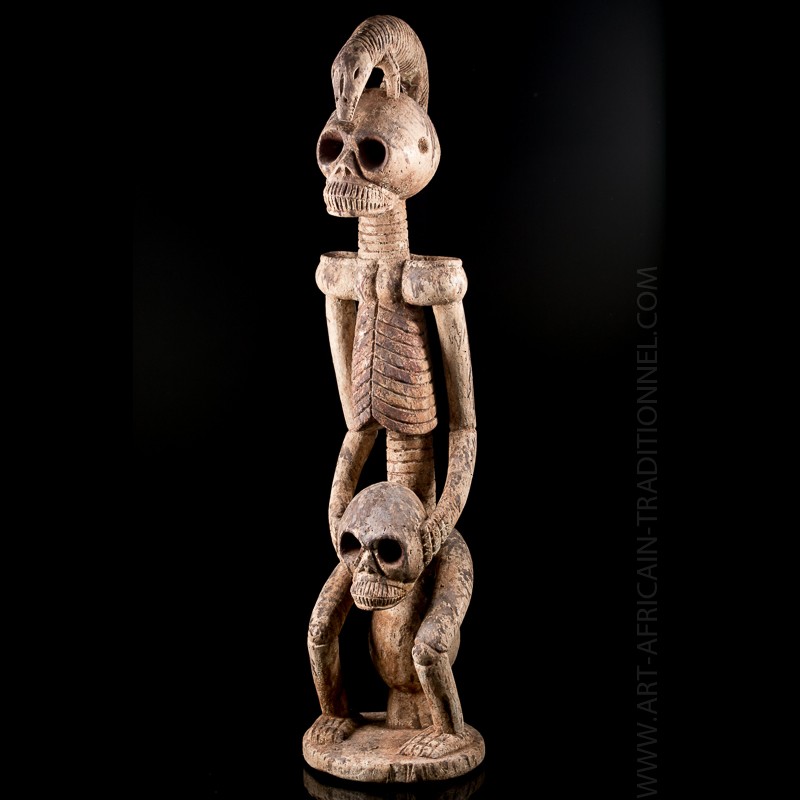  
Large commemorative statue - Tiv - Nigeria - SOLD
The sculptural expression in African funerary art
The Tivs are known for their artistic corpus related to the funerary art that surrounds the worship they devote to their ancestors.
The sculptors create on order statues often skeletal of various sizes and shapes. These pieces can be surreal, sometimes janiform.
Here, a seated figure holds in his hands a skull, representing that of the deceased ancestor.
During the worship, the family gathered in a dedicated place and proceeded to libations of animal blood and vegetable matter. We still see traces on the piece here.
This one is distinguished by its impressive dimensions testifying at the same time of the love brought to the deceased by his family, and his means since this type of statue also has a social scope.
This authentic statue is in a very good state of conversation despite its age and size.
Data sheet
Presumed dating

1st half XXth century

Size

98 x 21 cm

Ethnic group

Material(s)

Wood

Country