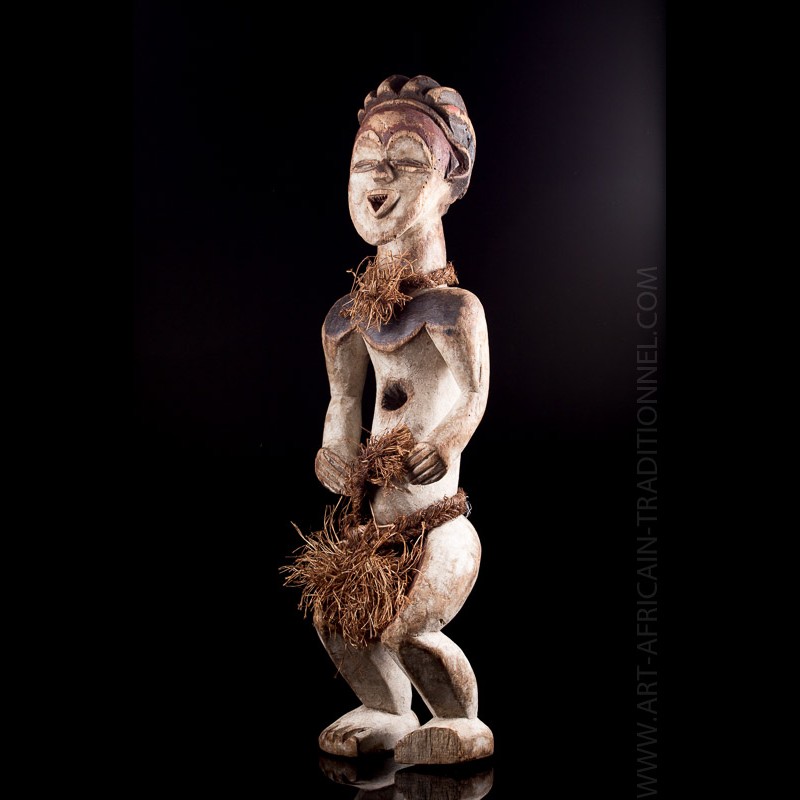  
Statue Vouvi - SOLD OUT
The traditional art of Gabon
Like other ethnic groups in Gabon, the Vuvi / Vouvi have carved figures related to ancestor worship. We recognize the geometric facies with an expressive triangular mouth.
The entire room is covered with a whitish patina related to layers of kaolin applied during rituals.
This statue dating from the mid-twentieth century, with light wood and rounded shapes will delight collectors of objects from Gabon.
Data sheet
Presumed dating

Mid XXth century

Size

Expert's estimate

Ethnic group

Material(s)

Wood, accessories

Country

Origin

Tribal art collection France