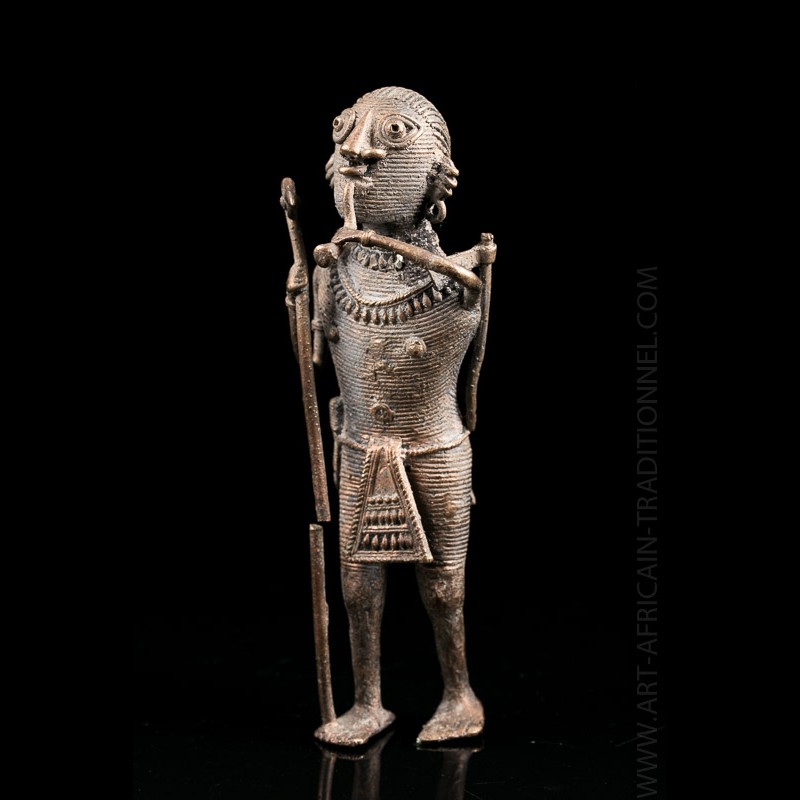  
Ashanti dignitary figurine - SOLD OUT
In African art, the Ashanti are known for their trade in precious materials with the Portuguese who were the first to establish trading posts along the so-called gold coast.

Having become fortunate thanks to these exchanges, the Ashanti have produced many bronze figurines whose use could be to weigh the gold that they provided to the Portuguese against objects from Europe.
We observe here an African figure representing a dignitary very finely carved and with many details.
Data sheet
Presumed dating

1st half XXth century

Size

15,5 x 5 cm

Ethnic group

Material(s)

Brass

Country

Origin

Tribal art collection Belgium

Condition

Bon