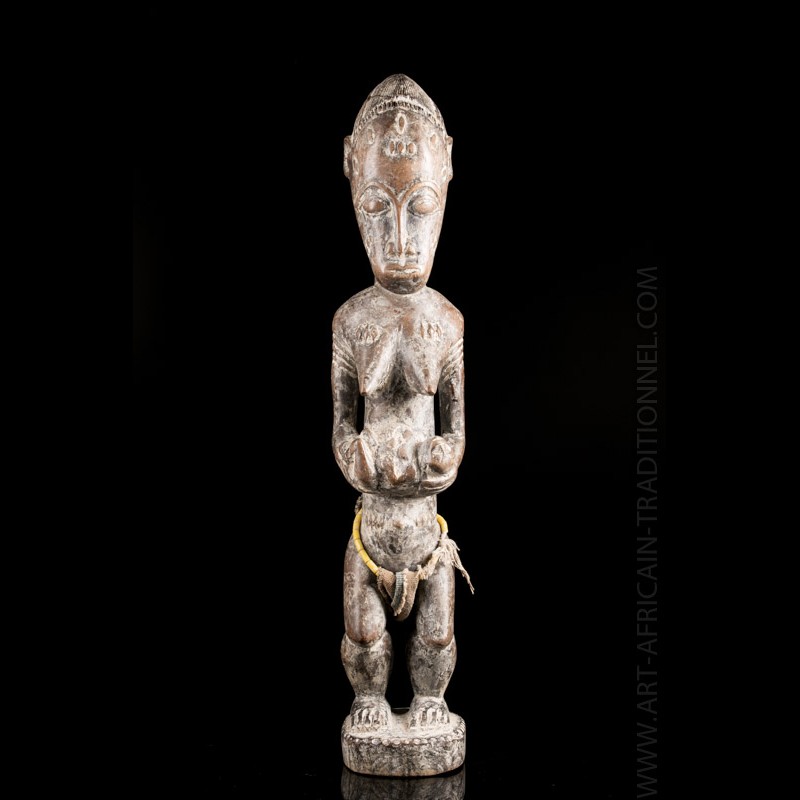  
Baule Style Maternity Figure
We find in this traditional African statue the aesthetic canons of Baoulé art: finesse of the features, at the level of the face as of the whole of the room. Scarification is present on the body and the facies.
The mother carries a child in the palm of her hands.
The aesthetics of Baoulé art is not a coincidence and is in fact linked to the belief that the spirits and geniuses of the bush appreciate the beautiful rooms in which they come then settle down, the statues serving them. made of receptacles, and then flattered by the quality of the sculpture, decide to ensure their benevolence and protection to the owner of the objects.
Data sheet
Presumed dating

1st half XXth century

Size

50 x 9 cm

Expert's estimate

475 - 550 €

Ethnic group

Baoulé / Baulé

Material(s)

Wood

Country

Ivory Coast

Origin

Tribal art collection France

Condition

Excellent