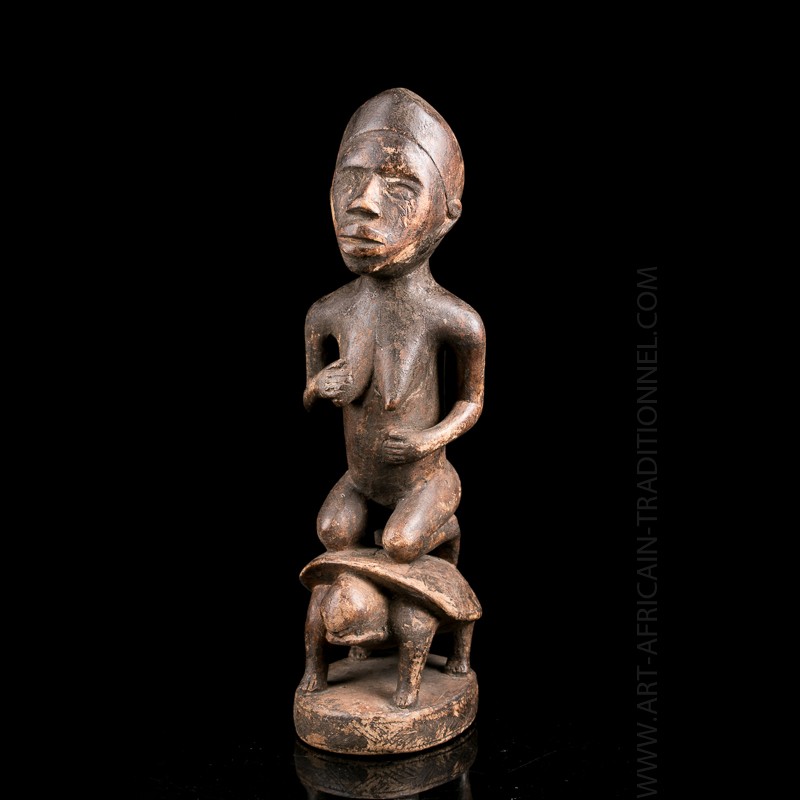  
Kongo Yombe figurine
The Bakongo ethnic group is arguably one of the best known in the Democratic Republic of the Congo. Settled in the far west, the Bakongo have produced an impressive body of art, among the most sought after on the entire continent. Among these objects, there are many figurines in positions as diverse as their uses.

Here, a statuette depicting a kneeling woman, hands close to the chest. It is carried by a turtle, a totemic animal sometimes represented in this art. A copy of a piece with a similar theme is on display at the Royal Museum for Central Africa in Brussels. The patina is relatively clear. Despite the small dimensions of the room, we can observe the most attentive work of sculpture with surprising realism.

Figurine part of a set of objects brought back by a Belgian doctor expatriated in Congo.
Data sheet
Presumed dating

Circa 1960

Size

25 x 6 cm

Ethnic group

Material(s)

Wood

Country

Origin

Tribal art collection Belgium

Condition

Vintage
You might also like