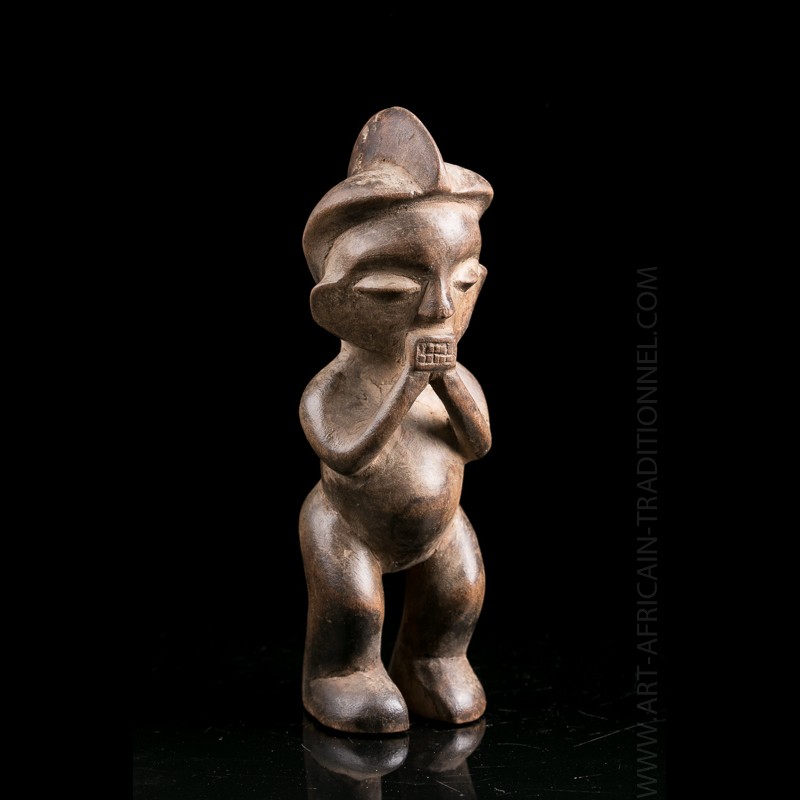  
Hungaan figurine - SOLD OUT
Statuettes and statues are rarely encountered in African Hungaan (or Hungana) art.
It would seem that some were used by soothsayers and placed in the huts for a protective purpose while the largest - ancestral figures of the clan - were placed on altars with the skulls of the deceased.
They are characterized, as here, by a tripartite hairstyle, the thick patina, the gesture of the hands brought to the mouth or to the chin.
Data sheet
Presumed dating

1st half XXth century

Size

17 x 5 cm

Ethnic group

Material(s)

Wood

Country

Origin

Tribal art collection Belgium

Condition

Excellent