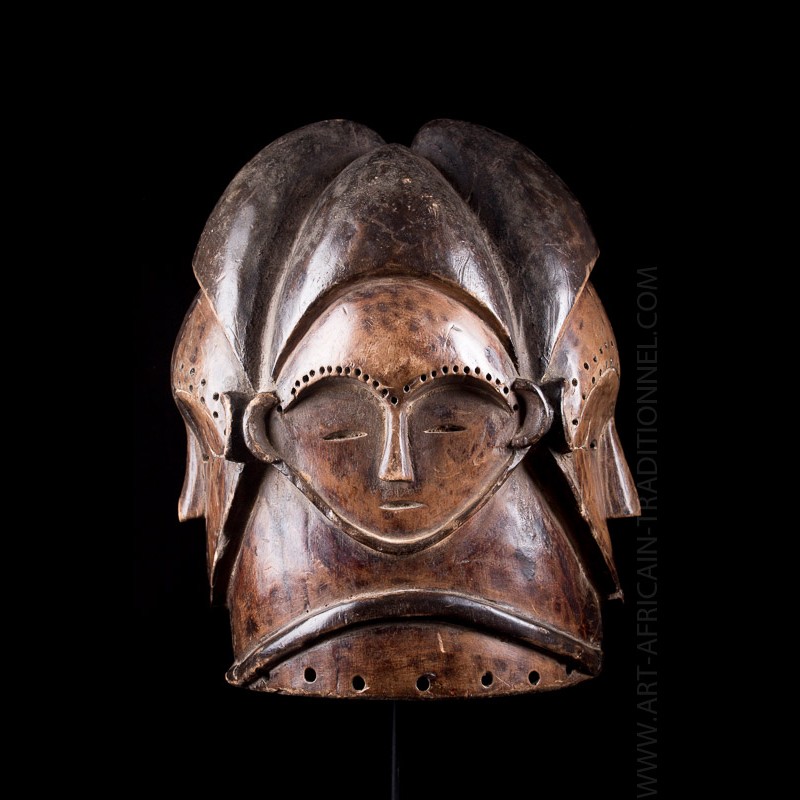  
African helmet mask Ngontang - Fang - Gabon - SOLD OUT
The Fang and their traditional helm called Ngontang
Among the Fang, Perrois notes the wearing of helmet masks or helmets with several faces like this one during a ritual associated with the cult of ancestors Byeri, and even today, for a festive dance called Ngontang (ngon meaning girl) .
for the Ngontang, the dancer was undergoing an initiation during which he swallowed a remedy to acquire light movements, rubbed his body with protective potions, wore talismans, and had no sexual activity.
The style and typology of this mask are similar to that of the J-L Grimaud collection previously sold by Zemanek-Münster.
Data sheet
Presumed dating

1st half XXth century

Size

40 x 24 cm

Ethnic group

Material(s)

Wood

Country

Origin

Tribal art collection France