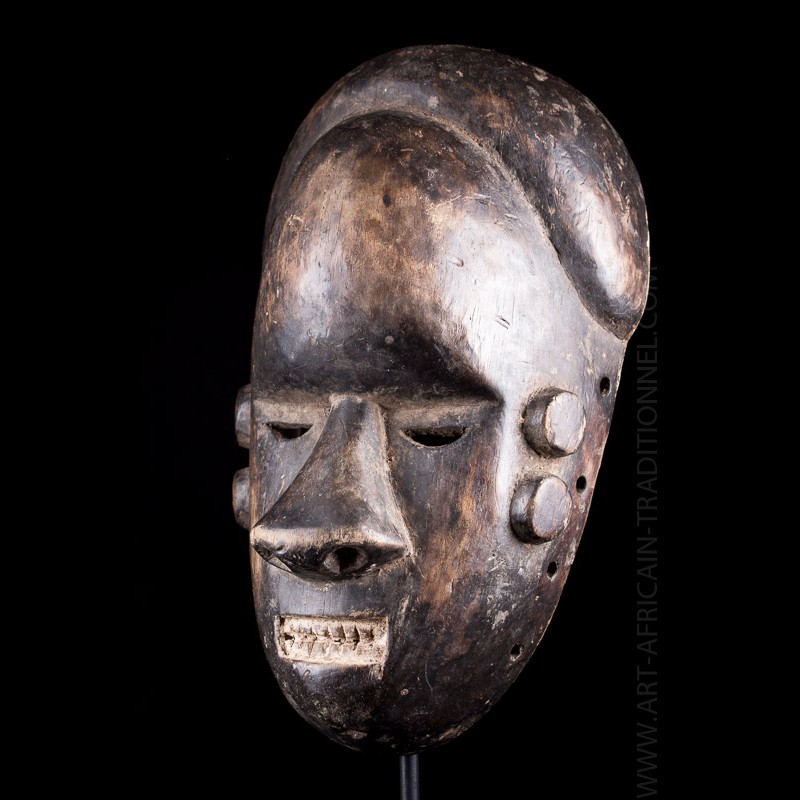  
Sakwibuku tribal mask - Salampasu - Congo DRC
The art of war in Salampasu culture
The Salampasu, organized in small political entities named ikota who were allied in case of threat. At each attempt of invasion by their neighbors Lunda, the Salampasu confronted them by coming together as a set of small groups welded and coordinated.
The traditional masks of the ethnic group were part of an initiatory logic and social cohesion between the regional groups.
This African mask Salampasu presents a very expressive facies, sharp and sharp teeth tinged with white.
Old patina.
Data sheet
Presumed dating

1st half XXth century

Size

29 x 16 cm

Ethnic group

Material(s)

Wood

Country

Origin

Tribal art collection Belgium

Condition

Excellent