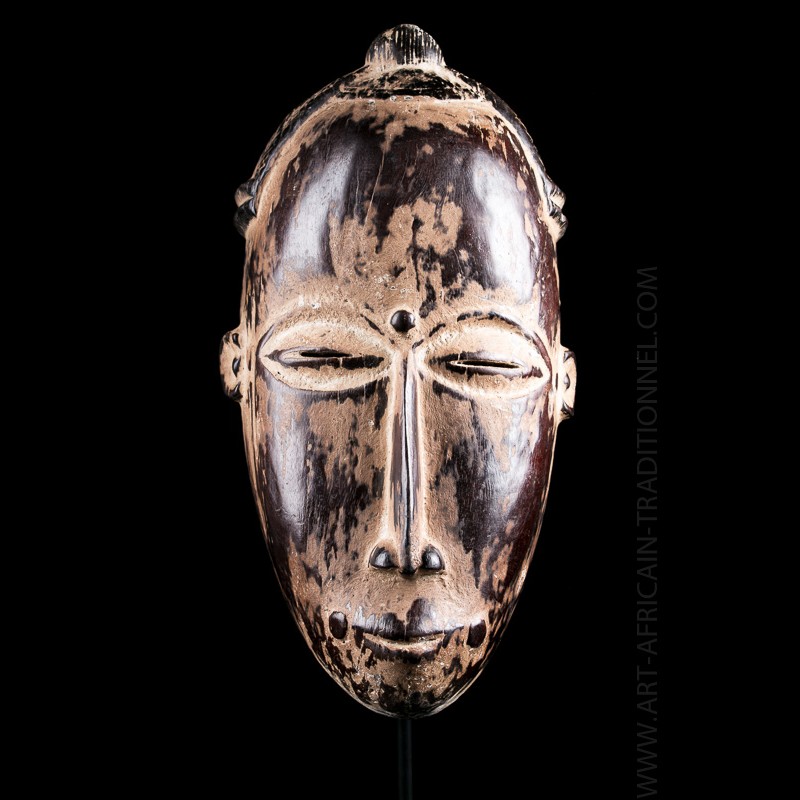  
Facial Mask - Bete Guro
African tribal mask with curved brow ending with a curved iron.
The cap is finely chiseled on the top of the forehead. The nose is flared, small mouth ajar ajar. Trace kaolin around the eyes, mouth and forehead.
To materialize the hostile forces of the forest, they carved a type of mask that provoked fear: the sandstone, face grimacing, distorted features, facial projections, horned heads, bulging forehead, tubular eyes and teeth tawny.
In the past, this mask of the Bete Gouro ethnic group presided over the restorative peace ceremony after armed conflict and participated in customary justice sessions.
Data sheet
Presumed dating

Mid XXth century

Size

35 x 18 cm

Expert's estimate

550 - 650 €

Ethnic group

Material(s)

Wood

Country

Origin

Tribal art collection France
You might also like