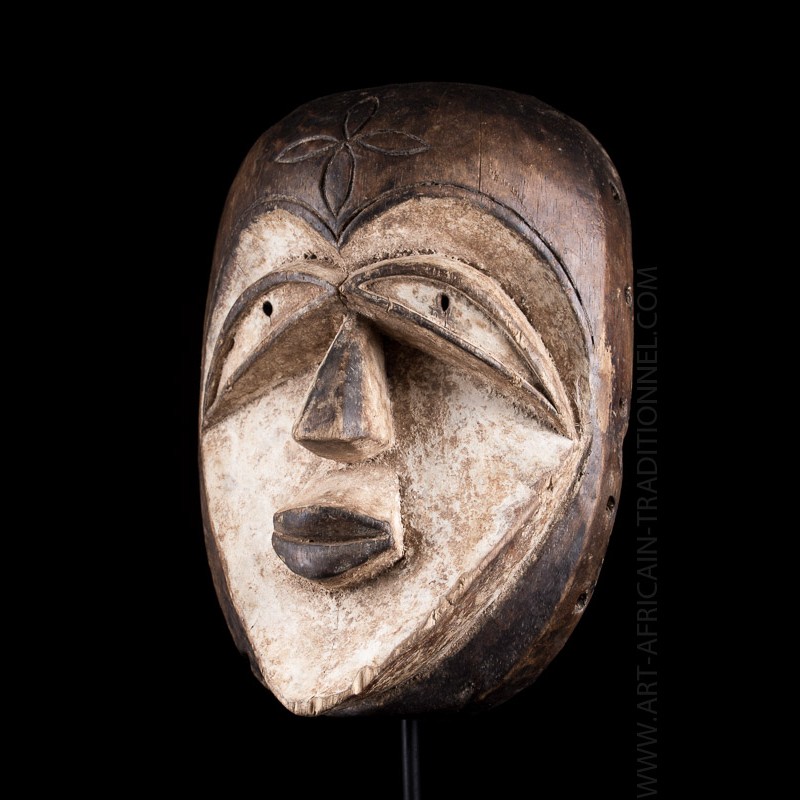  
Mahongwe mask - SOLD OUT
African mask carved by a mahongwe artist in Gabon. Traditional masks of this ethnic group are uncommon. They seem to be related to ancestor worship, in the same way as figures and guardians of reliquaries.
Beautiful internal patina.
The face is geometric, a scarification on the forehead. The perforations around the mask were used to attach a fiber cap.
Beautiful state of conservation.
Data sheet
Presumed dating

1st half XXth century

Size

30 x 19 cm

Ethnic group

Material(s)

Wood

Country

Origin

Tribal art collection France

Condition

Excellent