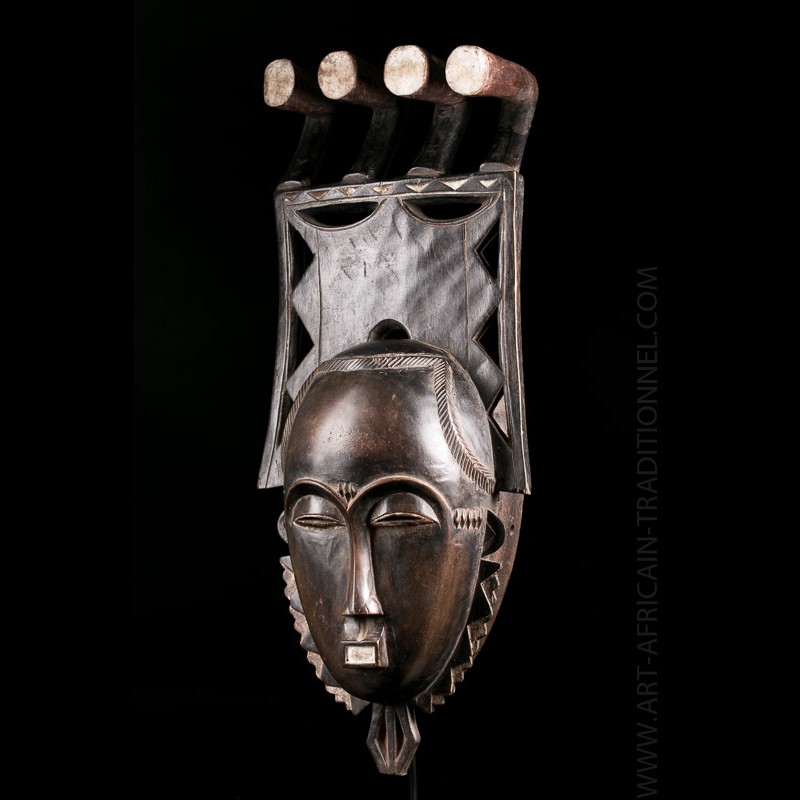  
Kokole Kwain Dja Yaoure Mask - SOLD OUT
This mask with a remarkable patina and beautiful symmetry has a top plate surmounted by four cylindrical appendages whose ends are encrusted with clear pigment.
There are also recurring triangular motifs in the yohouré artistic corpus.
The contrasting alto of the beard is also a reference.
The headdress consists of three lobes, also finely carved and decorated with triangular patterns.
This is a protective mask.
Small protruding geometric mouth.
Beautiful internal patina.
Data sheet
Presumed dating

1st half XXth century

Size

57 x 21cm

Expert's estimate

425 € - 475 €

Ethnic group

Material(s)

Wood

Country

Origin

Tribal art collection France

Condition

Excellent