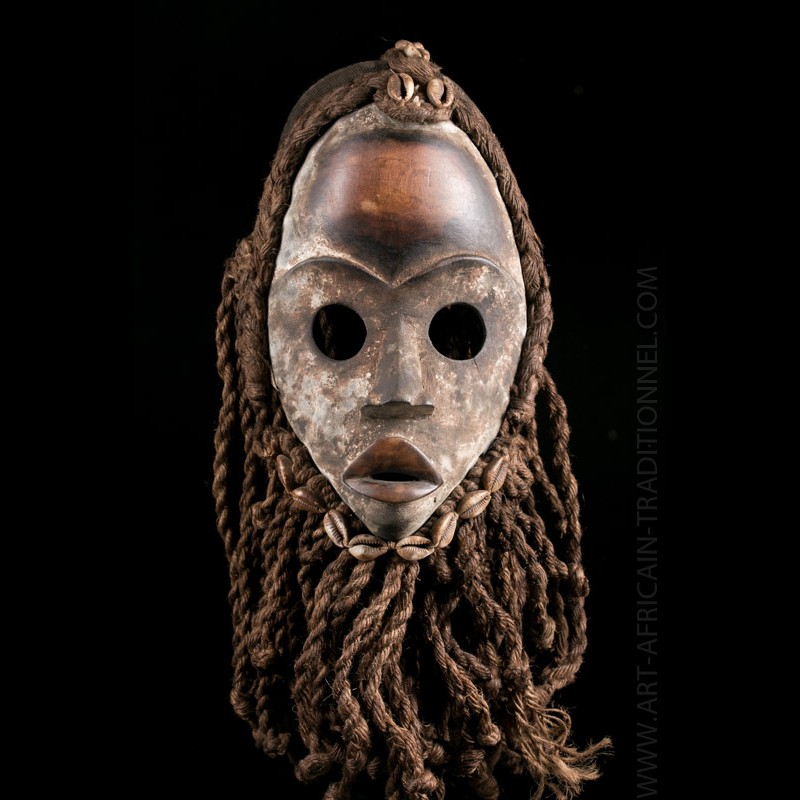  
Dan Zakpai mask - SOLD OUT
The African mask Dan here, has rather constant characteristics, but which can vary according to the regions. We always find a rather flat face with a convex forehead, eyes either half-closed, or gaping, circular, wide open as we see on the mask of fire said Zakpei or Zakpai, and a small mouth lipped protruding.

Here, the imposing headdress that accompanies the dancer is still present and is decorated with cowrie shells.
It consists of rope and not raffia, which testifies to its authenticity. The eyes are perfectly circular and seem gaping to support the cautious gaze of the tribal mask.
Data sheet
Presumed dating

1st half XXth century

Size

25 x 14 cm

Ethnic group

Material(s)

Wood, rope

Country

Origin

Tribal art collection France

Condition

Excellent