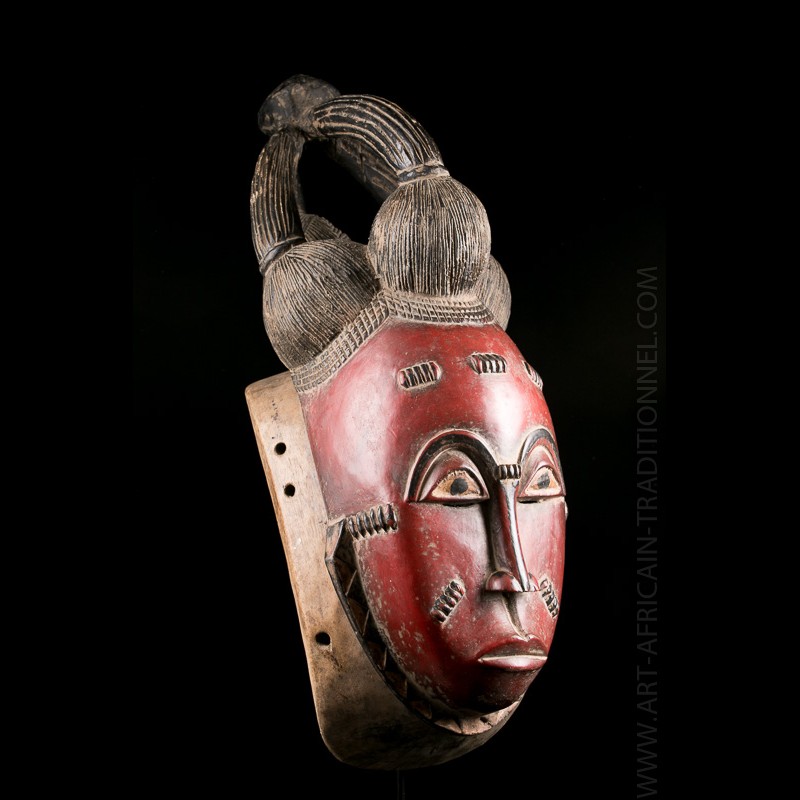  
Mblo mask Baule - SOLD OUT
Traditional african mask for celebrations of rejoicing, here surmounted by a very elaborate openwork headdress.
The tribal mask is convex, covered with a bright red patina smooth on the facies. The design of the eyes has been reinforced to breathe more life into the dancer. Scarification is observed.
The aesthetics is of great importance in Baoulé African art since it is directly related to the cultural meaning of the objects. This is why we always observe in their artistic corpus a balance and a great care given to the details of this primitive art object.
Data sheet
Presumed dating

1st half XXth century

Size

54 x 19 cm

Ethnic group

Material(s)

Wood

Country

Origin

Tribal art collection France

Condition

Excellent