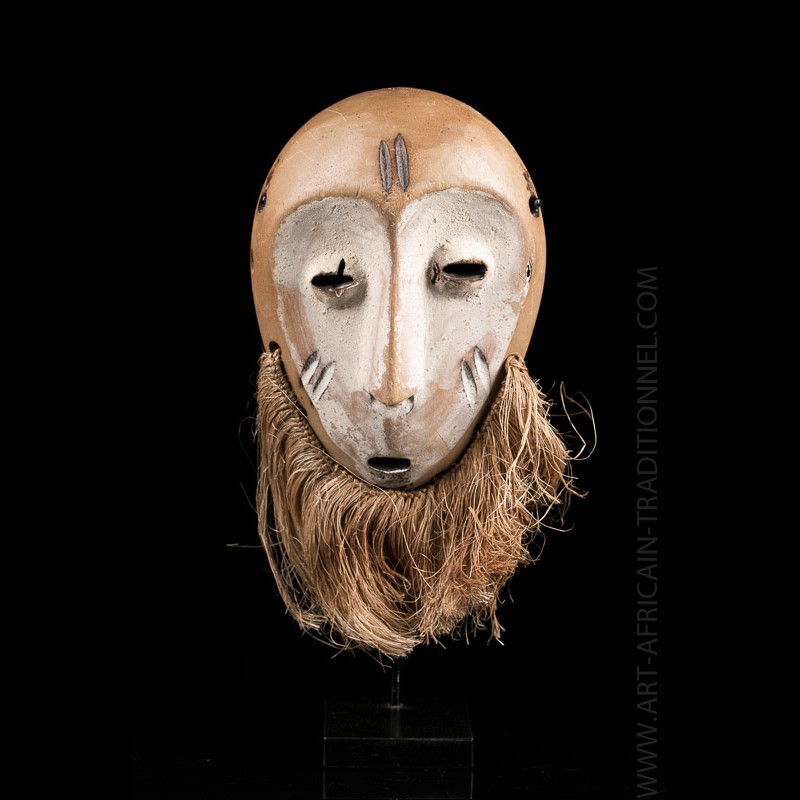  
Lukwakongo Lega passeport mak - SOLD OUT
The miniature African masks constitute some of the most important insignia of the second category of Bwami.
Generally, these miniature masks, known as lukwakongo, have a heart-shaped face framed by a line formed by the nose, the eyebrows and the cheeks.
The holes which run around the lower edge of this African mask would have originally held a beard made of liana fibers. Lukwakongo are never worn on the face, but rather are attached to the arm or displayed on a fence during Bwami meetings.
Data sheet
Size

16 x 35 cm

Ethnic group

Material(s)

Wood, kaolin

Country

Origin

Tribal art collection Belgium

Condition

Excellent