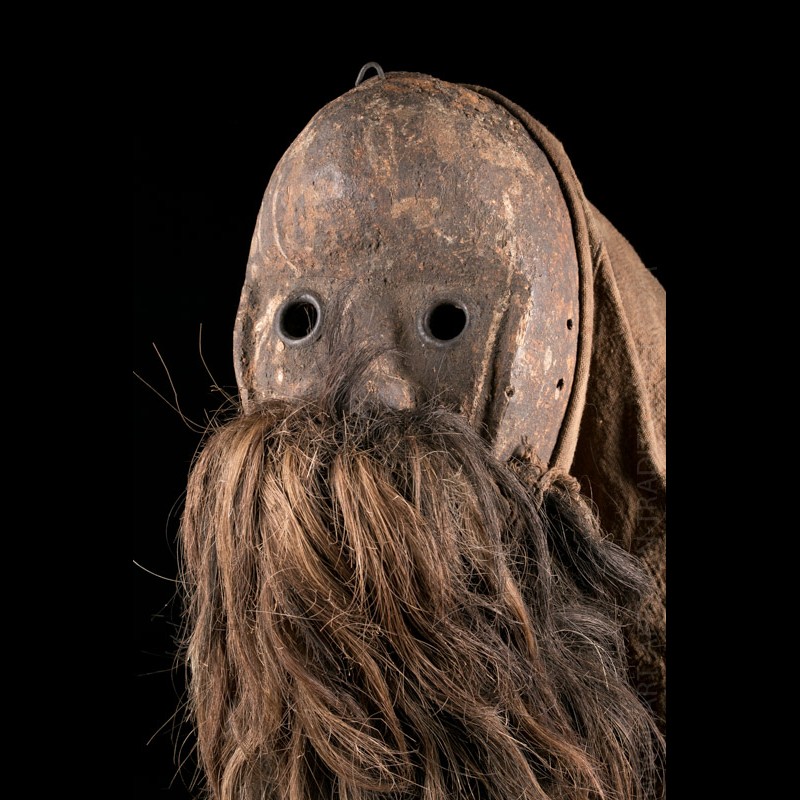  
Dan Guerze Gagon mask
In African art, within the Dan society in Côte d'Ivoire, dangerous forest spirits are translated into masks with human faces.
Whether worn or not, these masks are spiritually charged since they do not simply represent spirits as in other ethnic groups but are inhabited by the spirit itself.
The dancers, gle-zo, undergo visions sent by the spirits of the masks allowing them to perform their dance. They are articulated according to a hierarchical system which dominates political and religious life. They can therefore be classified by types.
The African mask here is from a dan subgroup located in Guinea. This type of piece is rare. Note the metallic strapping of the circular eyes. A beautiful crusty patina covers the room.
The hairs are still very present, which testifies to the exceptional state of conservation of the piece. The internal side also has beautiful traces of porting.
Data sheet
Presumed dating

1st half XXth century

Size

29 cm

Expert's estimate

625 - 700 €

Ethnic group

Material(s)

Wood, accessories

Country

Origin

Tribal art collection France

Condition

Excellent