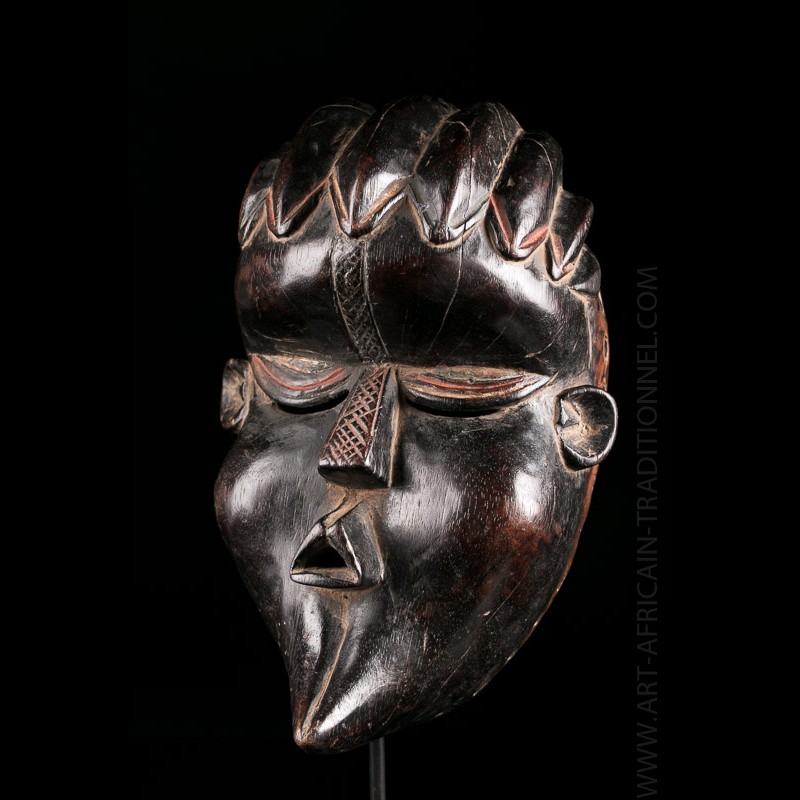  
Dan Bassa Gela mask of the No - SOLD OUT
This traditional African mask comes from the central region of Liberia. The style of the African Bassa masks was influenced by the Dan sculptors of Ivory Coast.
No masculine society makes these Gela masks, which are in fact female representations, dance. They are brought to the closing of the initiation of the boys and during services organized to honor the distinguished visitors.
The cap is typically subdivided into several detailed, red-pigmented, parallel mats while the eyelids are drooping. The small protuberant mouth is triangular in shape. The room has a dark and smooth patina. The polychrome has come almost intact.
Data sheet
Size

25 x 16 cm

Ethnic group

Material(s)

Wood

Country

Origin

Tribal art collection France

Condition

Excellent