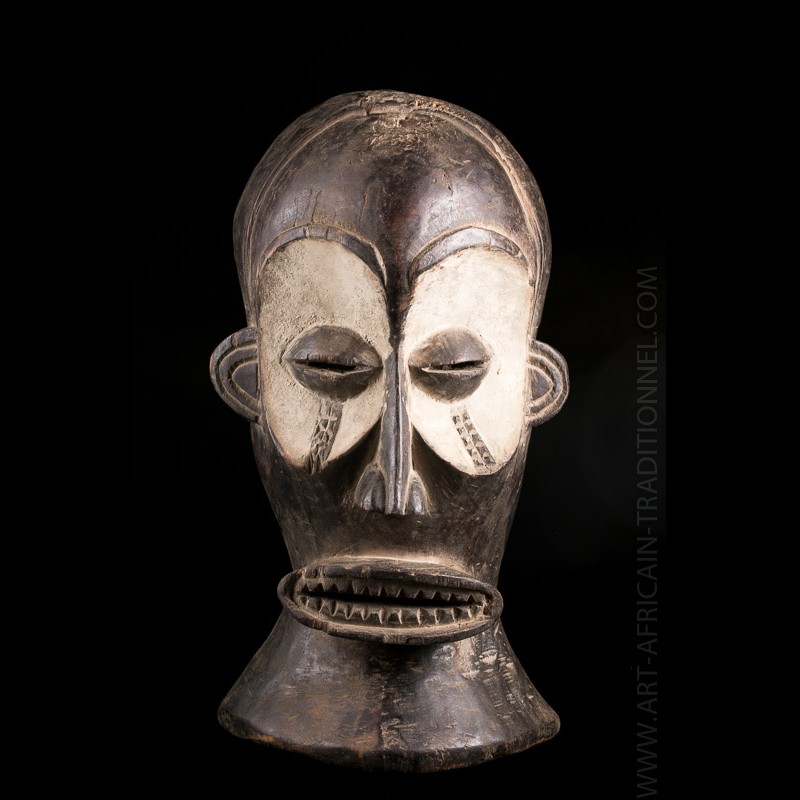  
Chokwe Chihongo mask
Visibly very late African mask Chokwe (Angola). It is a Ci Hongo type male mask which was accompanied by a Pwo female mask known as "of beautiful woman".
We recognize him here by his flared chin. It was originally intended to have a feather headdress in the shape of a tray.
The orbits are encrusted with kaolin and note the presence of scarifications under the eyes which in fact illustrate tears.
Data sheet
Presumed dating

Circa 1980

Size

37 x 19 cm

Ethnic group

Chokwe / Tchokwe / Tschokwe

Material(s)

Wood

Country

Angola

Origin

Gathered in situ

Condition

Very good