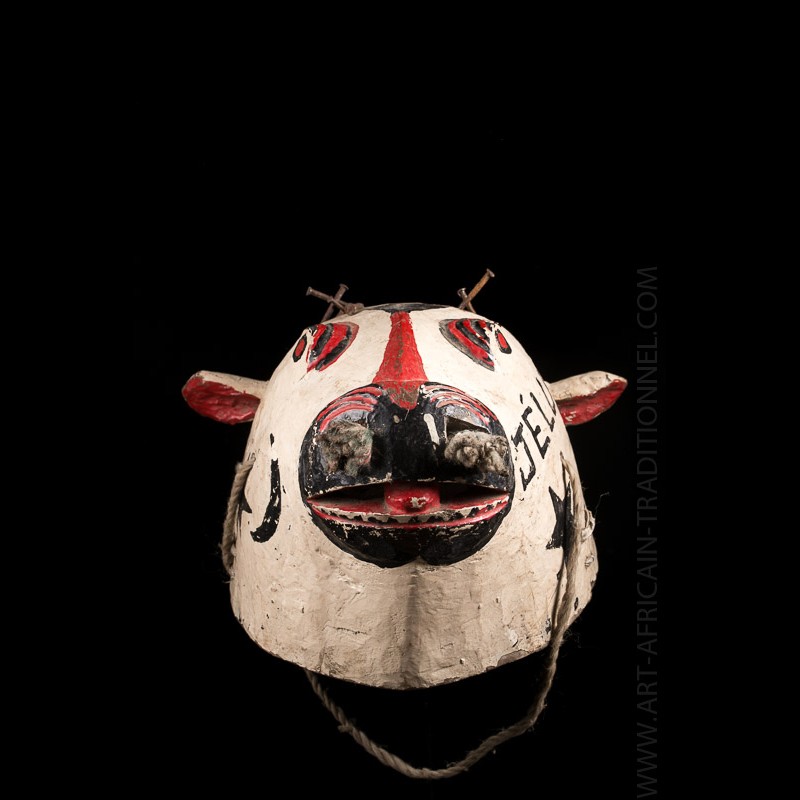  
Bidjogo Dung Be Mask - SOLD OUT
African art from Guinea Bissau delighted us with the existence of traditional Bidjogo "Dung Be" masks.
They are representations of buffalo or cow and go out during initiation ceremonies. There are other types of animals represented in these masks: the shark, etc.
With the help of a rich polychrome well preserved and undoubtedly renewed over the decades, this mask inspires life and dynamism. In addition to animal features, there are Muslim scriptures and symbols.
Data sheet
Presumed dating

Circa 1950

Size

22 x 31 cm

Ethnic group

Material(s)

Wood, accessories

Country

Origin

Tribal art collection Belgium

Condition

Excellent