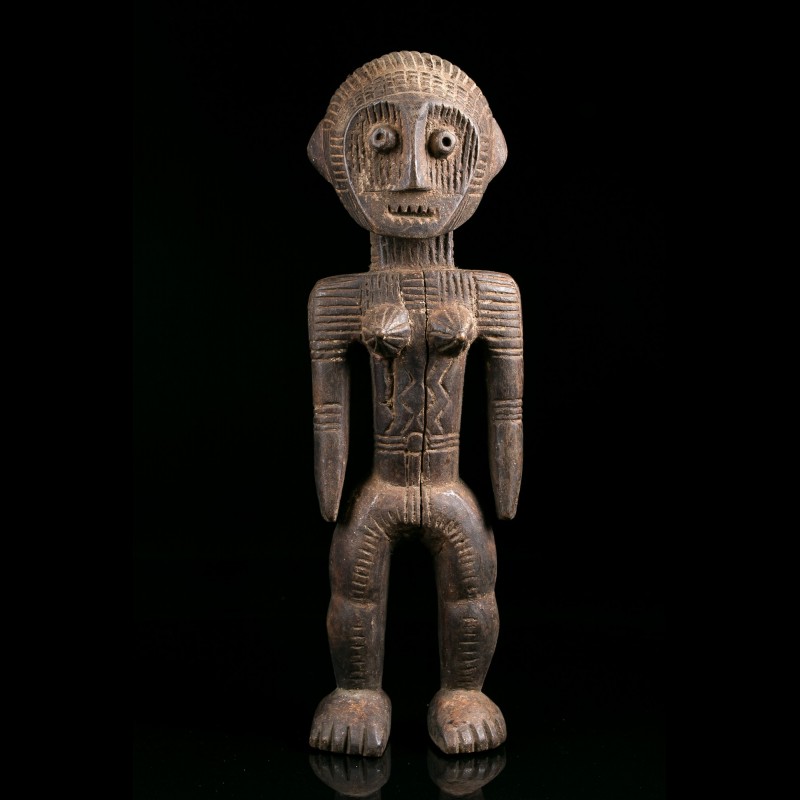  
Kakungu figure - Metoko - Congo - SOLD
Rare African art statue of Metoko
These African sculptures, symbols of rank and status, were used during the initiation rites of Bukota society.
Kakungu tribal statues, which belong to initiates occupying the highest positions of Bukota, are used during initiation and are displayed on the graves of high-ranking members for some time. They indicate rank and status and usually represent the man and the woman. The term Kakungu symbolizes an old person full of dignity who is the victim of witchcraft or ritual pollution.
This remarkable piece of art first of which one finds a copy in the Museum of Tervuren, was bought by a collector. Browse our art gallery, we have many statues of Congo.
Data sheet
Size

40 x 12 cm

Ethnic group

Material(s)

Wood

Country

Origin

Tribal art collection Belgium