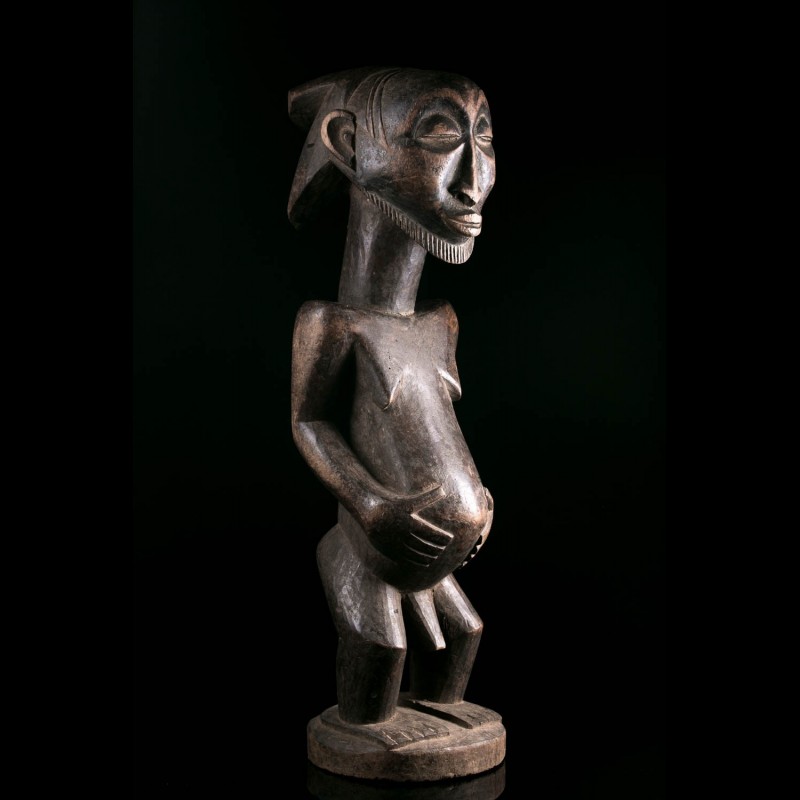  
Singiti Ancestor Figure - Hemba - Congo - SOLD
Ancestor worship in African Hemba art
The art of the Hemba, from territories long banned for a long time, was little known to the West until its triumphant appearance in the collections in the early 1970s. This statuary includes works of exceptional artistic value. The commemorative figures are among the classics of African art.
Among the Hemba, ancestor worship takes precedence over other values ​​of society and this priority is sensitive in sculpture. The artists, often grouped in workshops, perform images of their ancestors. These figures are ritually present during clan ceremonies. This statuary quality is often highlighted by a beautiful patina. Primarily, Hemba art was related to the Luba style, but for some time it has been recognized for its own qualities as a distinct style.
Superb authentic statue that has been sold by our art gallery, the reference in Belgium.
Origine : private collection Parmentier, BelgiumDating : 1950Size : 65 x 18 cmMaterial : wood
Data sheet
Presumed dating

1st half XXth century

Size

Ethnic group

Material(s)

Wood

Country

Origin

Tribal art collection Belgium