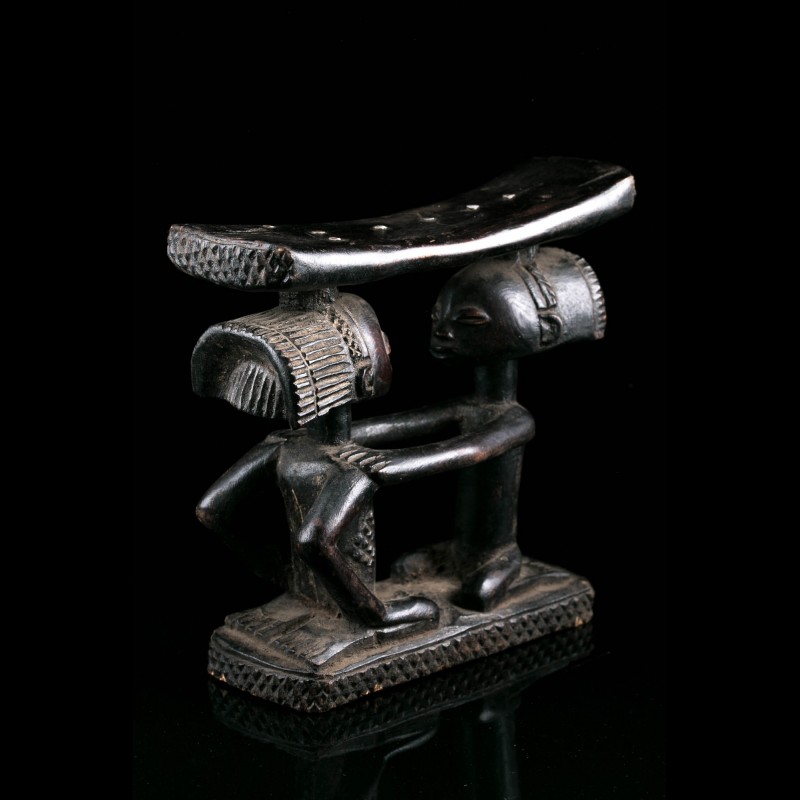  
Shankadi Headrest - Luba - Congo - SOLD
Headrests in traditional African art in Luba country, Congo
Although Luba society has a patrilineal structure, the myths of creation reserve the woman a privileged place. Many sculptures celebrate femininity. This neck support consists of a base on which stands a pair, each with one arm placed in the back of the other.
The characters hold the seat of the room on their heads. In the original myth, this primordial couple gives birth to a monstrous being with four arms, four legs and two heads. The two characters sit opposite each other, their arms entangled. Note the remarkable finesse of the elements and the richness of the details.
This authentic object from the Luba has been sold by our gallery, expert in traditional African art.
Origin : private collection, BelgiumSize : 18 x 22 cm Material : wood
Data sheet
Presumed dating

1st half XXth century

Size

Ethnic group

Material(s)

Wood

Country

Origin

Tribal art collection Belgium