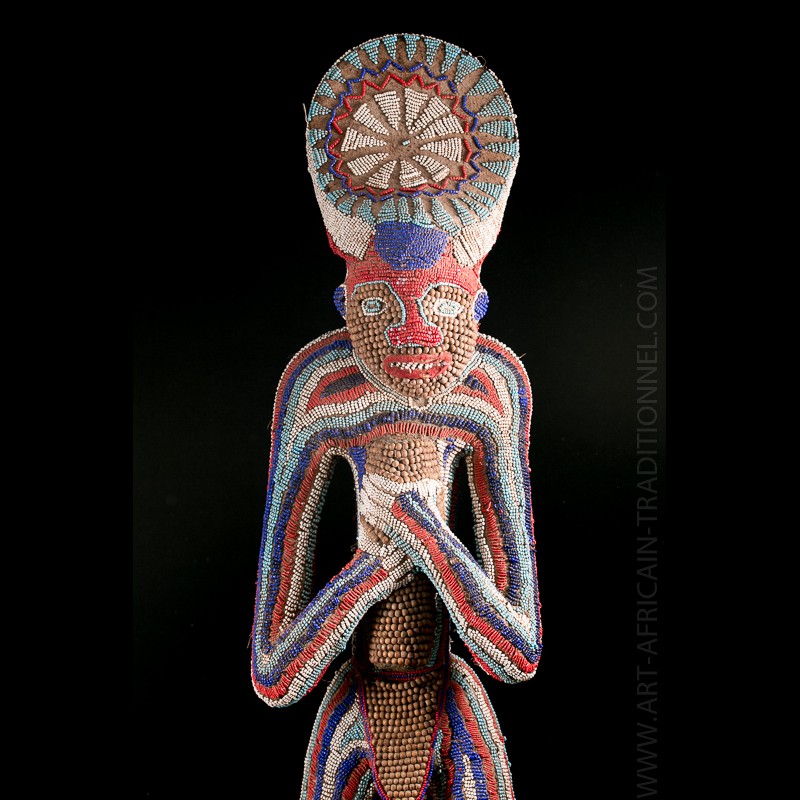  
Great Beaded Royal Throne - Bamun - Cameroon - SOLD
The use of beads in African art
In the Grassland region of Cameroon, each Fon (king) possessed his royal treasure and among the regalia, the seats often pearled, are among the most prestigious objects.
The Bamun, of warrior tradition, have largely participated in the slave trade by raids on neighboring peoples.
It must certainly be seen here the origin of the wealth of the chief rulers of this people with highly hierarchical social structures. Certain ceremonies, the enthronements and visits of dignitaries, gave the opportunity to exhibit these objects of power. This type of seat was not carved for a functional purpose but as a symbol of royalty.
The fon reconciled the help of the secret societies which participated in the protection of its power and the use of masks, controlled by these societies, contributed to this end.
Shipping rates on request for this item.
Data sheet
Presumed dating

Mid XXth century

Size

167 x 38 cm

Ethnic group

Material(s)

Wood, beads

Country

Origin

Tribal art collection France