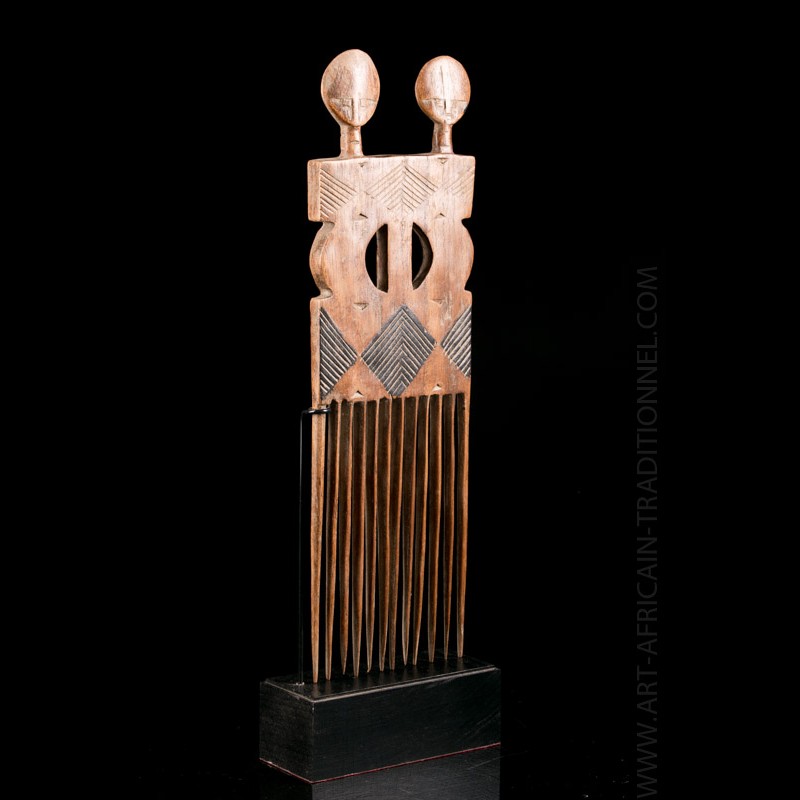  
Ashanti Akan chief comb - SOLD OUT
African combs of this type were used by high-ranking women in Ashanti society to make the very elaborate and aesthetic hairstyles they wore.
We observe on this comb two small circular heads over the handle, strongly related to Akua ba type figurines used to ensure fertility.
This beautiful copy is decorated with fine geometric patterns. Unquestionably a beautiful old object well preserved. The beautiful base is included....
Data sheet
Presumed dating

1st half XXth century

Size

32 x 9 cm

Ethnic group

Material(s)

Wood

Country

Condition

Excellent
You might also like