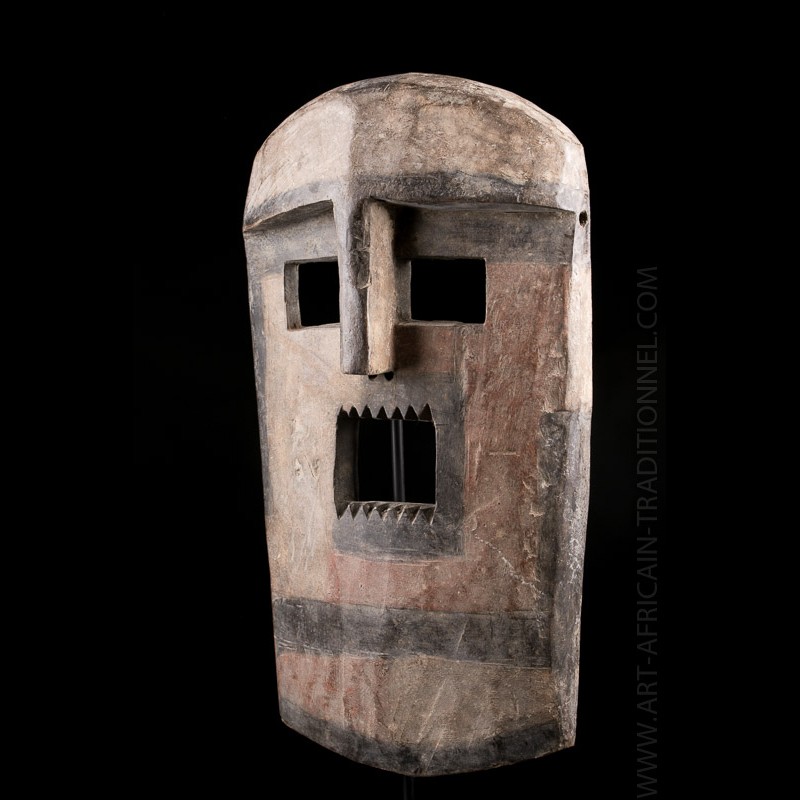  
Kumu Nkunda mask - SOLD OUT
This type of African Kumu mask often appears as a couple, it is part of the masks of the Northeast Congolese.
It is a soothsayer mask from the Nkunda company. The mouth is the eyes of this mask testifies to a supernatural vision.
Soothsayers make use of hallucinogenic plants and make their predictions by being in a trance while manipulating this Nkunda Kumu mask (also called Komo).
Data sheet
Presumed dating

Mid XXth century

Size

35 x 19 cm

Ethnic group

Material(s)

Wood

Country

Origin

Tribal art collection Belgium

Condition

Excellent