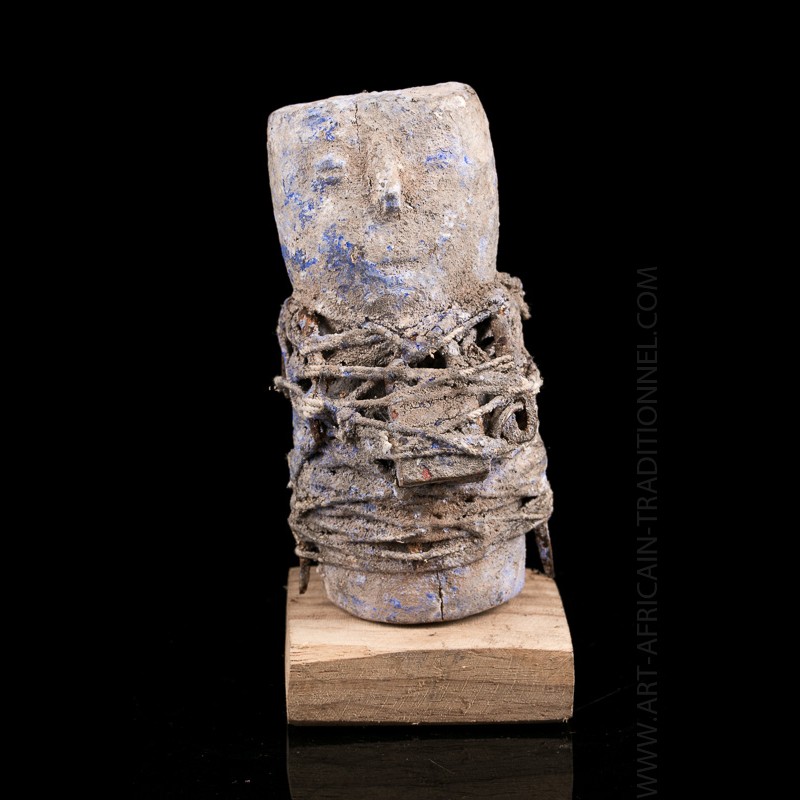  
Ewe Ada Aklama fetish - SOLD OUT
Small African protective fetish with a geometric look covered with a thick clear sacrificial patina embellished with padlocks and ropes.
In African art, Aklama pieces are traditional statuettes representing animals or objects that do not exceed the size of a hand and that play the role of auxiliary spirits in the eyes of the Ewe and Dangme peoples, two ethnic groups established along the Ghana-Togo border.
Here the compact pace of the character indicates a force Ewe influence with his massive head.
Data sheet
Presumed dating

1st half XXth century

Ethnic group

Material(s)

Wood

Country

Condition

Excellent