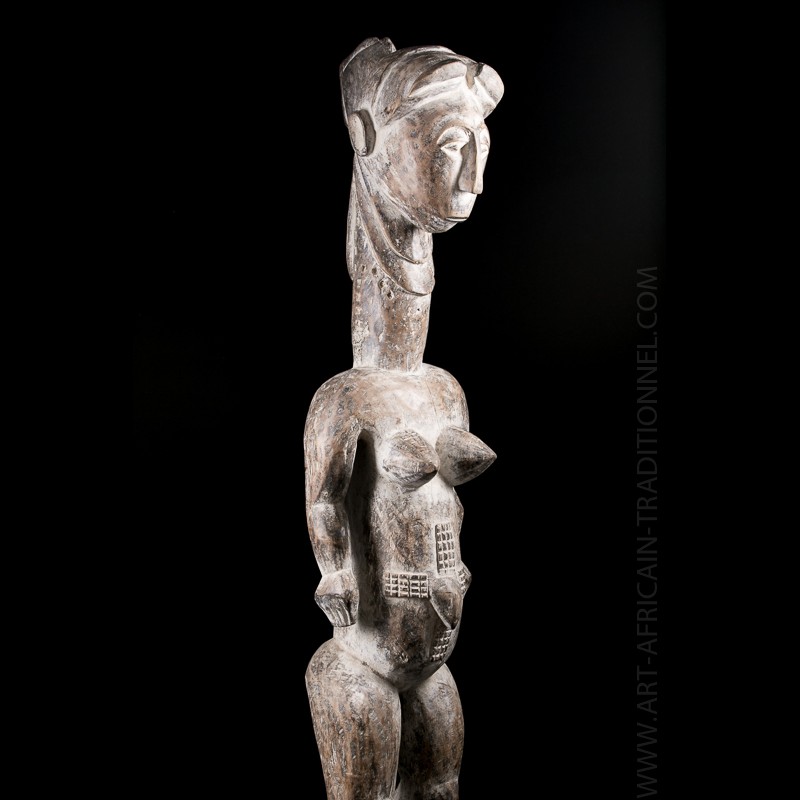  
Large female statue Koulango - SOLD OUT
The statues in traditional African art
Morphologically, the neck is stretched, as is often the case in the Koulango art corpus, the body is quite narrow and slender.
The scarifications here are remarkably fine and encircle the protruding umbilicus.
Remarkably, this statue, to which a cult was visibly devoted, was covered on its whole with a layer of white pigment.
Data sheet
Presumed dating

1st half XXth century

Size

128 x 27 cm

Expert's estimate

650 - 750 €

Ethnic group

Material(s)

Wood

Country

Origin

Tribal art collection France