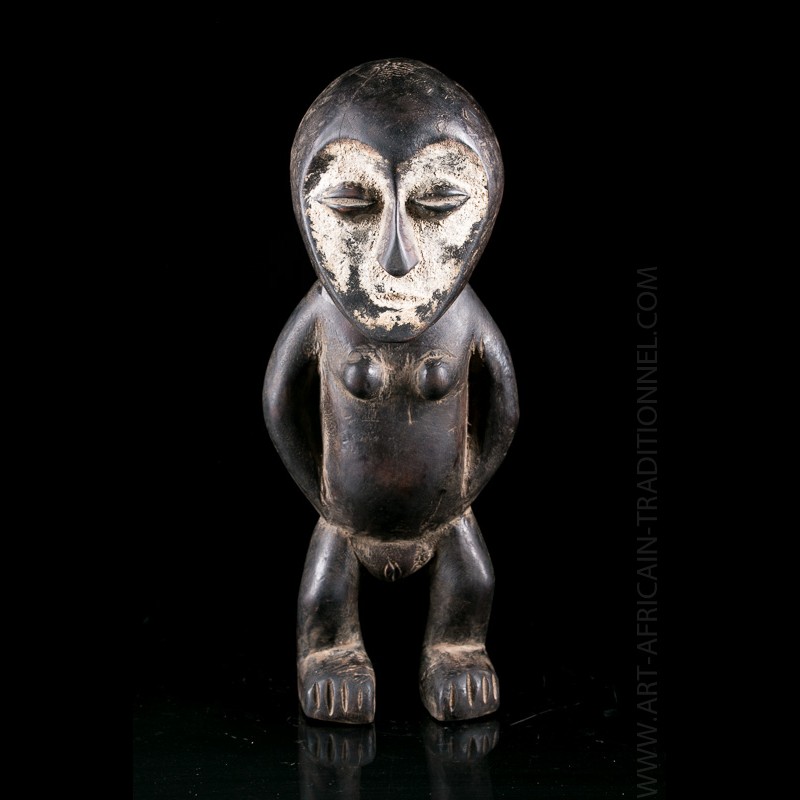  
Kakulu Ka Mpinda figurine Lega - SOLD OUT
The aphorisms in the tribal art of Lega
This African statuette was the property of a renowned tutor, initiated at the highest rank of Bwami, lutumbo lwa kindi, from the Batoba community in the Babene area of Pangi in southwestern Lega country.
Named Kakulu Ka Mpinda or Kakulu Ka Mpito and part of the traditional iginga figurines, it was used along with many other sculptures in the rites of musagi wa kindi and those of lutumbo lwa kindi.

The Lega are renowned for their complex statuary intimately linked to their culture, rich in moral teachings and codes instilled in the Bwami members who govern the social life of the communities.
Data sheet
Presumed dating

1st half XXth century

Size

28 x 11 cm

Expert's estimate

385 - 450 €

Ethnic group

Lega / Balega / Warega

Material(s)

Wood, kaolin

Country

Democratic Republic of the Congo

Origin

Tribal art collection Belgium

Condition

Excellent
You might also like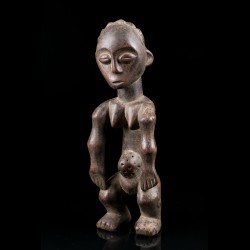 Customers who bought this product also bought: