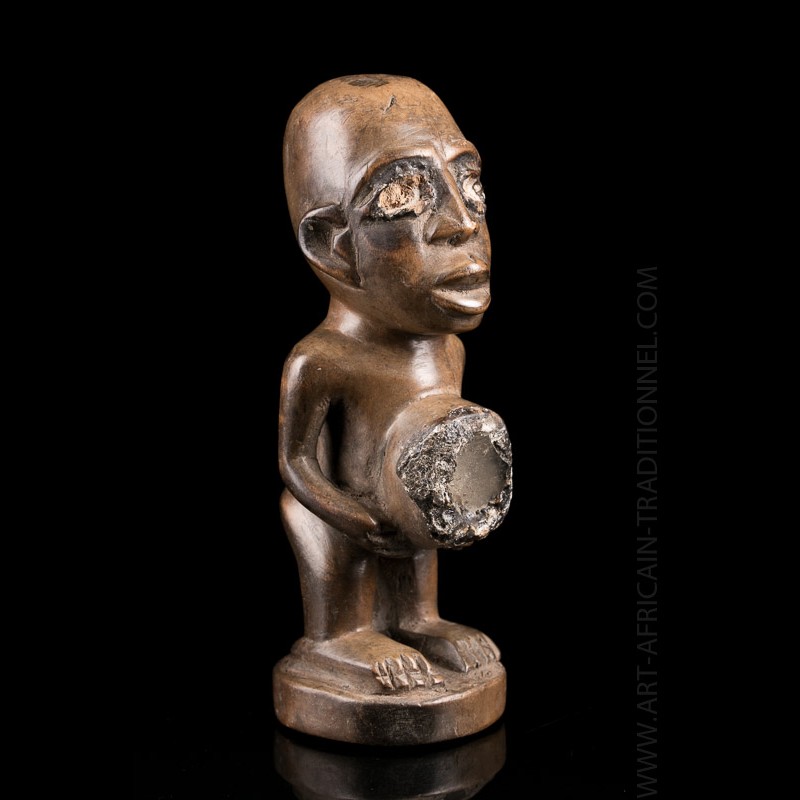  
Nkishi fetish figure Kongo - SOLD OUT
This figure has preserved the receptacle of magic ingredients placed on its belly.
The sculptor took care to detail by taking care of embedding pieces of glass in the eyes in order to breathe life into the living room. The patina is smooth except for the load which is crusty.
If most minkisi (sing nkisi) are devoid of sex.
The posture is classic and typologically correct, a character standing on a small promontory, the body leaning slightly forward.
The wood is visibly old and wears.
Minksi statues of this quality are not frequent.
Data sheet
Presumed dating

1st half XXth century

Size

18 x 5,5 cm

Ethnic group

Material(s)

Wood, accessories

Country

Origin

Tribal art collection Belgium

Condition

Excellent
You might also like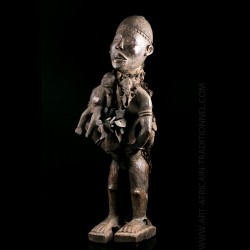 Customers who bought this product also bought: