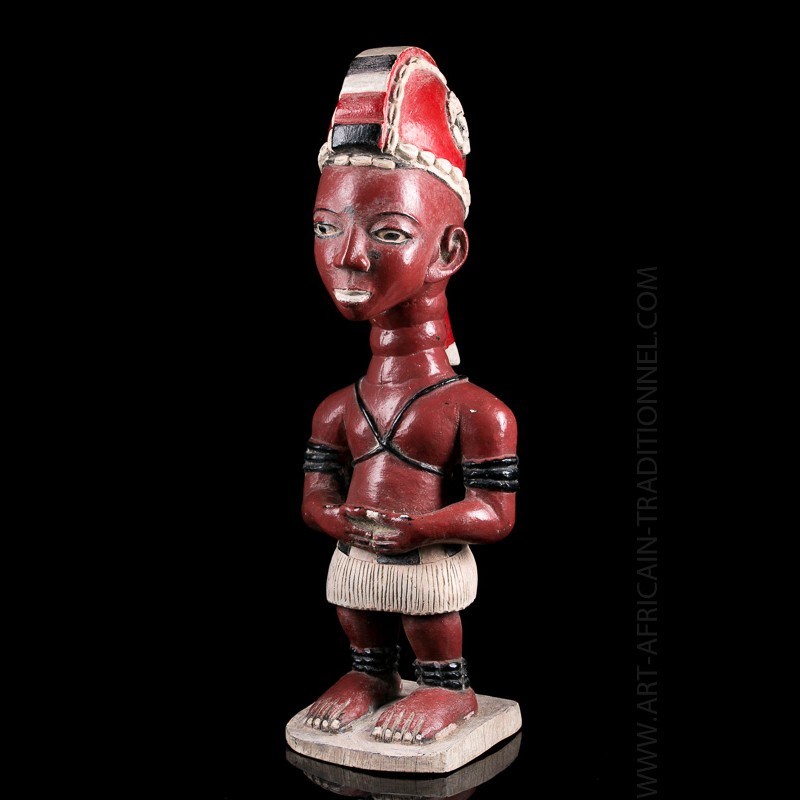  
Baule Colon Figure - SOLD OUT
The colon: a collector's item




The "settlers" can be collected in different ways according to their tastes and means. A collector of contemporary art will not be interested in the same settlers as an African or traditional tribal art collector. We distinguish five types of collectors of colonists: purists, aesthetes, anecdotes, exclusives and anthropologists. Evidence of great diversity and different way of collecting Baoulé settlers.


the aesthetics of this sculpture refers to the beauty criteria commonly accepted by the Baoulé, barefoot, round calves, little shorts, headgear. The quality of the sculpture as well as the attributes vary according to the talents of the sculptor, it nevertheless follows literally the indications of the diviner.

The statues of this type are not recent. They appeared with colonization from which their name, and contrary to what one can say here or there, they are not intended to ridicule the white man "but participate of right right to the different animistic cults.
Before 1983, settlers were not collected. Only a few amateur specialists in Africa knew and appreciated them as a curiosity, a marginal and anecdotal piece. It is in 1983 that the "colon" really appeared on the market, pushed by the sales organized to Drouot and Christie's during which these objects of cult become collectibles sometimes reached important prices, according to the finesse of sculptor's work, creating references, ratings and a market.
Data sheet
Presumed dating

1st half XXth century

Size

44 x 14 cm

Ethnic group

Baoulé / Baulé

Material(s)

Wood

Country

Ivory Coast

Origin

Tribal art collection France

Condition

Excellent
You might also like