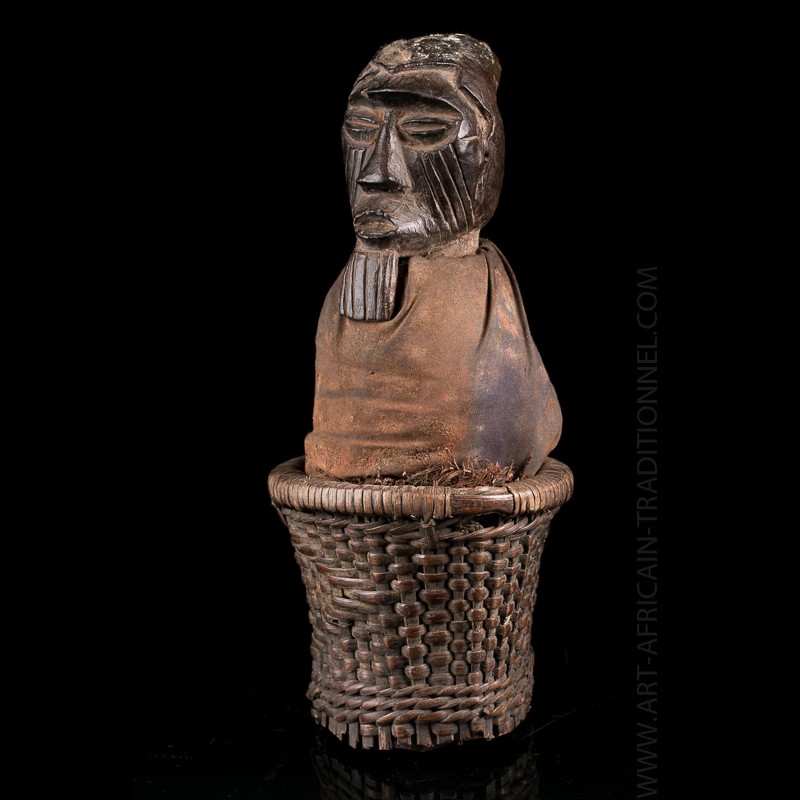  
Reliquary Butti Teke figure - SOLD OUT
The figure standing, a fabric wrapping the torso and representing the magical load from which emerges a finely carved face and covered with characteristic linear scarification style, the lower body is coated with a finely braided reliquary basket.
Very nice patina of use.

This superb reliquary statuette "Butti" whose abdomen has retained its magic charge: the "bilango" contained in general remains of placenta, nail clipping and hair, belonging to the son of the owner of the statue.
Data sheet
Presumed dating

Mid XXth century

Size

23 x 10 cm

Ethnic group

Material(s)

Wood, raphia

Country

Origin

Tribal art collection Belgium

Condition

Excellent