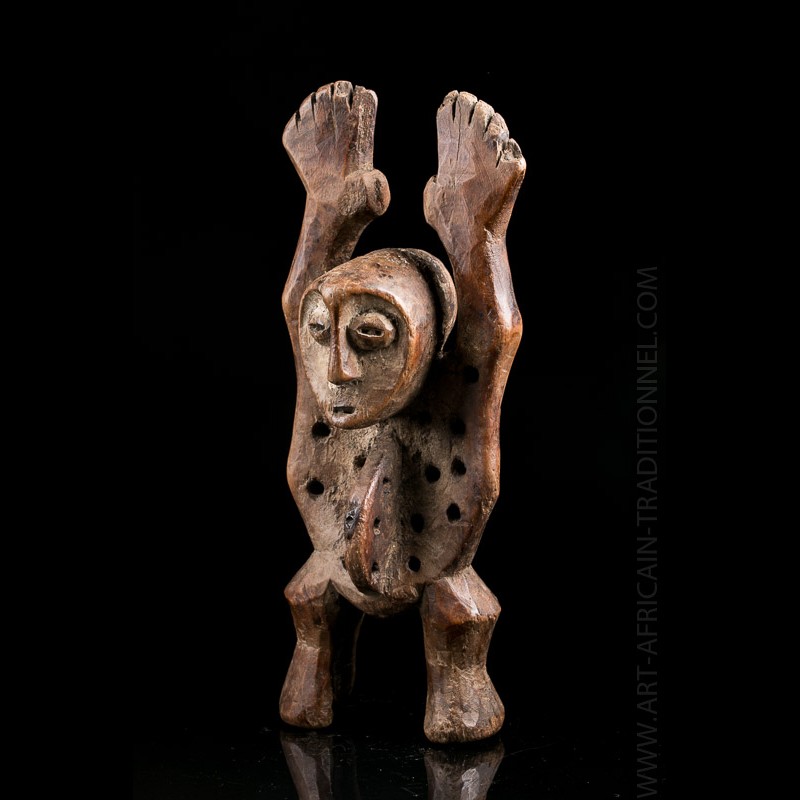  
Natte Katanda Lega figurine - SOLD OUT
African art figurine of Iginga type belonging to an initiate of Bwami.
It represents a katanda mat, a woman who speaks loudly and is not the most faithful. This type of statuette was used to instill the moral and social codes necessary for the common good among the Lega.
Figurine brought back by a Rwandan national at the end of the 90s.
Data sheet
Presumed dating

1st half XXth century

Size

30 x 11 cm

Ethnic group

Material(s)

Wood

Country

Origin

Tribal art collection Belgium

Condition

Excellent