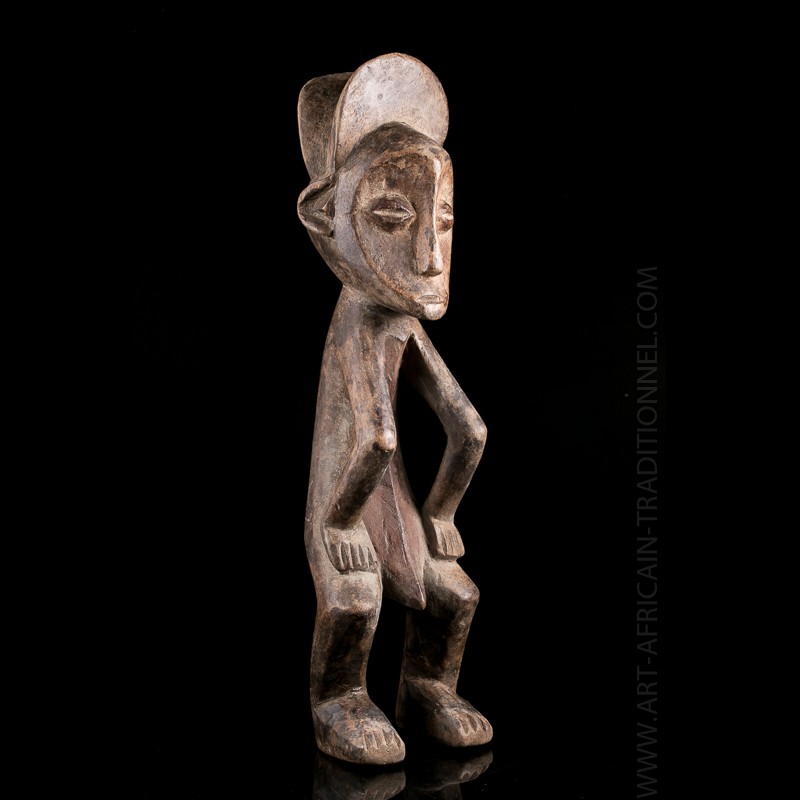  
Ofika Mbole figure
African art figurines of this type are found only among the Mbole in Congo DRC. Depending on the source, they can have two meanings:
the most widely accepted theory is that the Ofika represent hanged, criminals on death row. Their representation would therefore be a warning for societal use.
The body is very specifically represented, arms folded upside down, legs hanging, face often lighter than the body symbolizing the pallor of the dead.
On the other hand, it could also be the representation of an important member of Mbole society. It was customary among the latter to hang the body of the deceased and to collect the fluids in order to draw vital energy from it and transmit it to his replacement.
Either meaning is very powerful anyway.
Figure repatriated by a collector directly from the country Mbole.
Data sheet
Presumed dating

1st half XXth century

Size

44 cm

Ethnic group

Material(s)

Wood

Country

Origin

Tribal art collection Belgium

Condition

Excellent