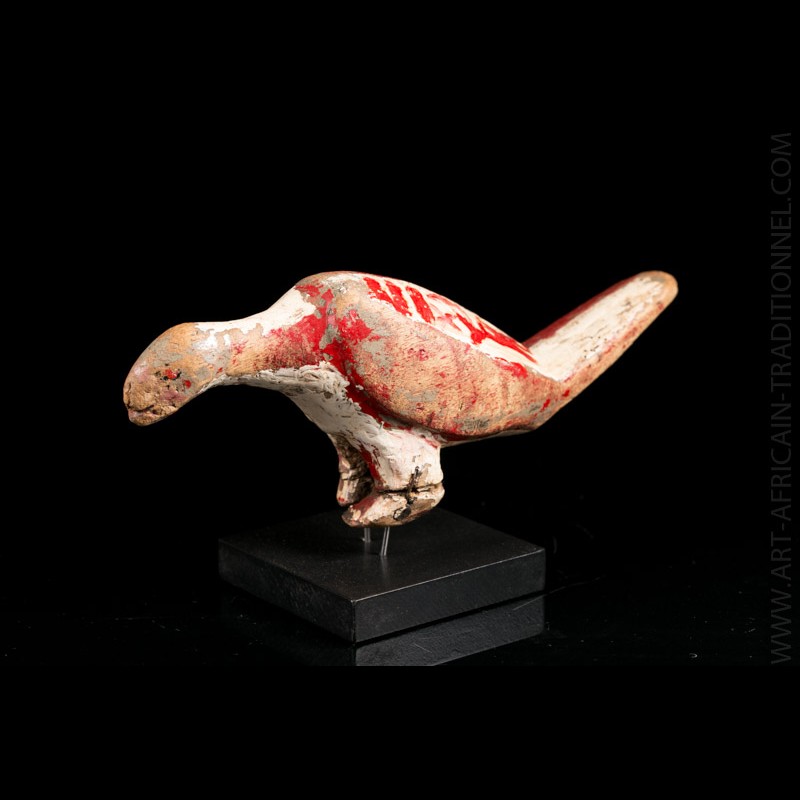  
Senufo divination bird - SOLD OUT
Between divination, realism and stylization, so many qualifiers that offer an aesthetic comparison of volume, shape and color.
Today, plastic values are the criteria applied to any work, however, the African object has a function, it is linked to a ritual, to beliefs, to a power. The bird is the badge of power par excellence among the Senoufo, as well as in general ways in Côte d'Ivoire.
It is presented here in wood sculpture dated from the middle of the XXth century, its plumage is suggested by a picket or a border of red color. This real collector's item was collected in the 1960s by an architect in Ivory Coast, he swapped this desacralized sculpture which served as a toy for a little girl playing along the way. This sculpture could have been used during divination or circumcision rituals.
Data sheet
Presumed dating

Circa 1940

Size

9 x 22 cm

Ethnic group

Material(s)

Wood

Country

Origin

Tribal art collection Belgium

Stand

Included

Condition

Very good
You might also like