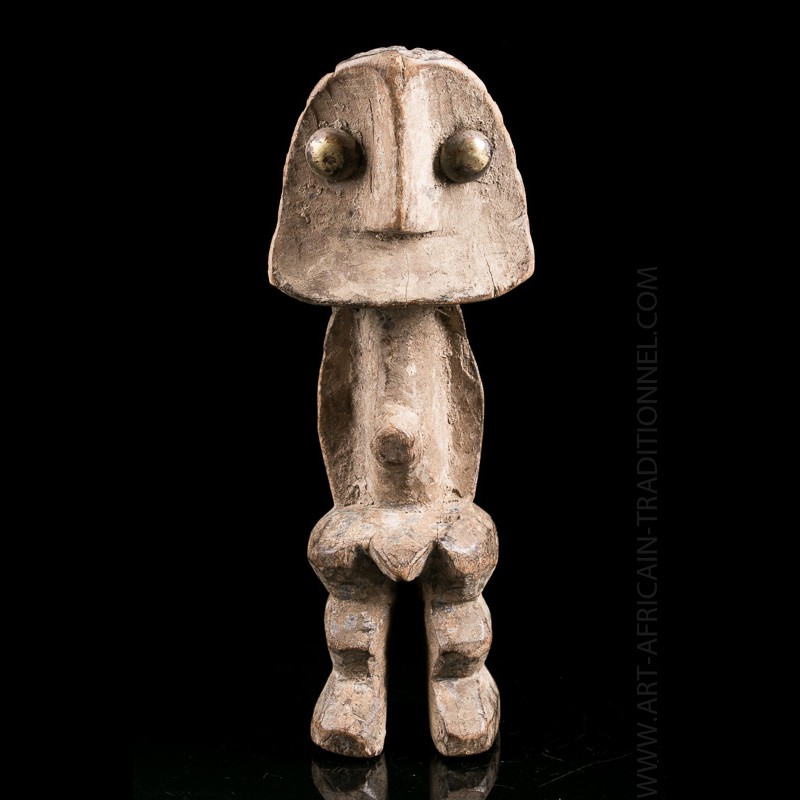  
Zande Yanda figurine of Mani - SOLD OUT
African figurines like this are of the Yanda or Banda type among the Azande. They intervene in the initiation ritual of the Mani. It is the Zande equivalent of Bwami among the famous Lega.
The figurine has a body very similar to the sculpture of the latter, however the head is well typed, broad with two curved facets.
The big eyes are made of upholstery nails.
Data sheet
Presumed dating

1st half XXth century

Size

26 x 9 cm

Ethnic group

Material(s)

Wood, metal

Country

Origin

Tribal art collection Belgium

Condition

Excellent