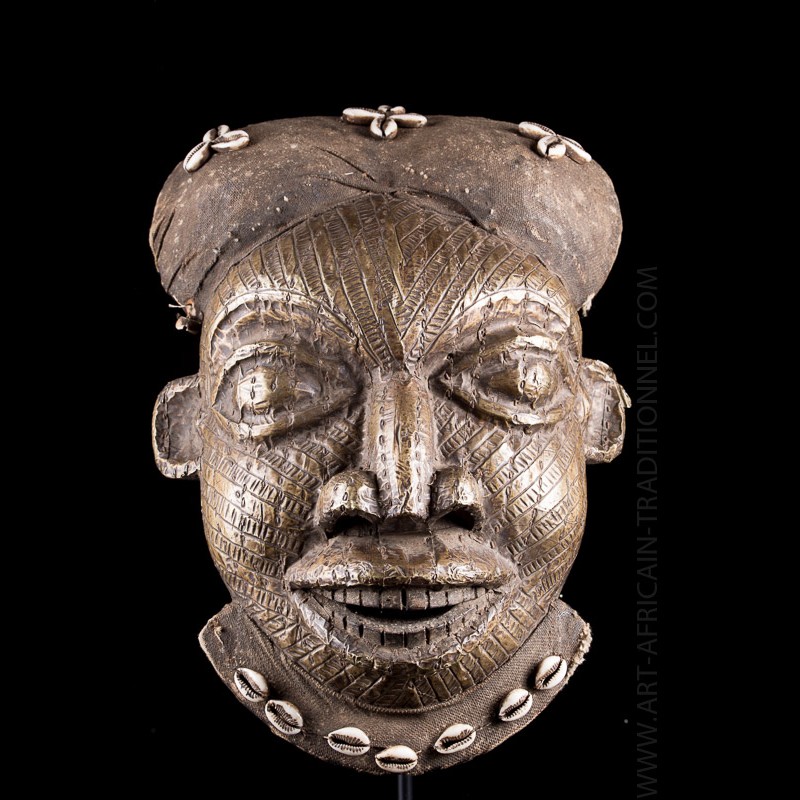  
Ngoin african mask- Bamun - SOLD OUT
The Bamoun / Bamileke artistic corpus in traditional African art
This type of African mask named Ngoin appeared on the occasion of funeral ceremonies of illustrious characters.
While some are sometimes covered with multicolored pearls, here the veneer is made of hammered brass. Note the presence of cowries on the headdress and beard.
The style is classic, the forms exaggerated as evidenced by the imposing nostrils and the globular eyes.
Data sheet
Presumed dating

1st half XXth century

Size

35 x 22 cm

Expert's estimate

450 - 550 €

Ethnic group

Bamun

Material(s)

Wood, metal

Country

Cameroon

Origin

Tribal art collection France
You might also like