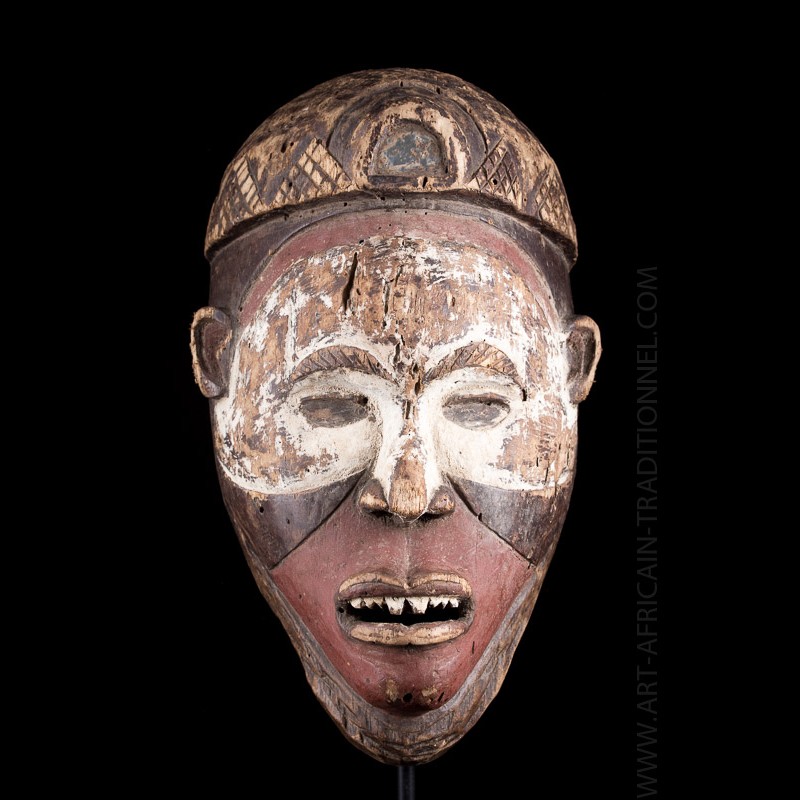  
Ngobudi Kongo Yombe mask - SOLD OUT
In the western parts of the country, the nganga (ritual priest) holding a nkisi sometimes wore a traditional mask.
Nganga and nkisi were similar in that they were both mediators, carrying the same powers.
This African mask was called Ngobudi which means something appalling, initially referring to a feeling of oppression in the pit of the stomach.
In this face we recognize the features also present on the Nkisi type statues used by the priest, whose eyes were also encrusted with glass or pieces of mirror.
Uncommon tribal mask.
Data sheet
Presumed dating

1st half XXth century

Size

29 x 18 cm

Ethnic group

Material(s)

Wood, glass

Country

Origin

Tribal art collection Belgium