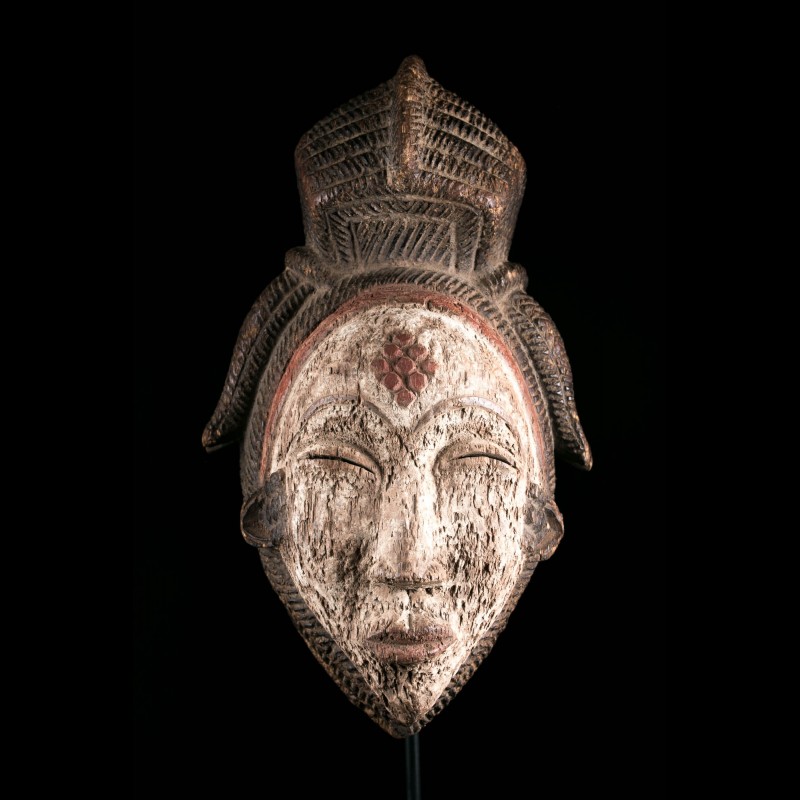  
Punu Okuyi mask
Punu African mask from Gabon. Imposing headdress on the top.
The eyes are split coffee beans. Here, a rare element also, lack of frontal scarification diamond as is conventionally found on the masks of this type.
The traditional masks Punu and more generally Gabon suffered more than others the effects of climatic conditions and xylophagous attacks.
Very beautiful white patina. Patina very old having undergone the effects of time.
Data sheet
Presumed dating

Circa 1950

Ethnic group

Material(s)

Wood

Country

Origin

Tribal art collection France

Condition

Very good