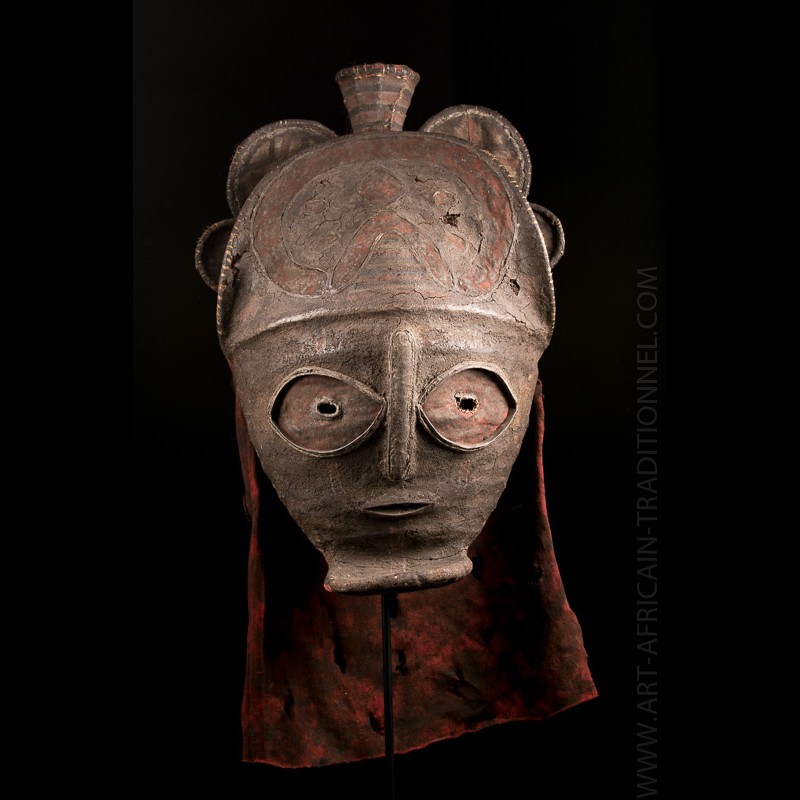  
Luchazi Mwendumba mask
This rare African mask is composed of a wooden structure on which a fabric has been stretched and then covered with an aggregate of plant materials. Due to their relative fragility, masks such as this one are rarely encountered and even less in such a good state of conservation.

In African art from Zambia, there are large masks structured in this way but with different elements depending on the characters they represent. This mask called Mwendumba comes from the Luchazi, close to the Chokwe, Luvale, Lunda and Mbunda where we also find Mwendumba.
He is an aggressive figure appearing during the Mukanda initiation ceremonies, the most important rite of which is the circumcision of boys. It would represent in fact the lion, major animal of the savannah. It is one of the likishi or character masks.
Data sheet
Presumed dating

Circa 1950

Size

47 x 31 cm

Material(s)

Wood, accessories

Country

Zambia

Origin

Tribal art collection Belgium

Condition

Excellent