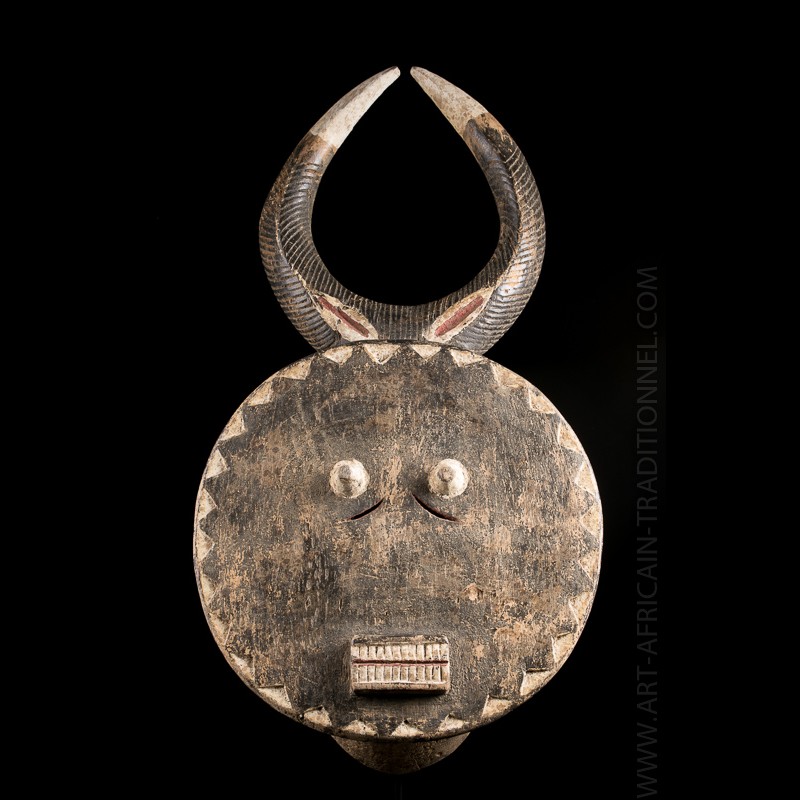  
Kple Kple Baoule mask - SOLD OUT
This Baoulé African mask belongs to the Goli group which intervenes during funerals or when a serious danger threatens.
A Kple-Kple type mask like this one, worn by a youngster, announces the release of the powerful Golin Glin. The circular facies is always surmounted by horns, like those of the ram.
These horns connect him to Nyamye, creator god.
The sobriety of the lines with the toothed mouth and the white circular aliasing further supports the expression of the face. This stylistic discovery is perhaps due to the knowledge and influence of some flat masks from the Volta region in Burkina Faso and Ivory Coast.
Data sheet
Presumed dating

1st half XXth century

Size

49 x 27 cm

Ethnic group

Material(s)

Wood

Country

Origin

Tribal art collection France

Condition

Excellent
You might also like