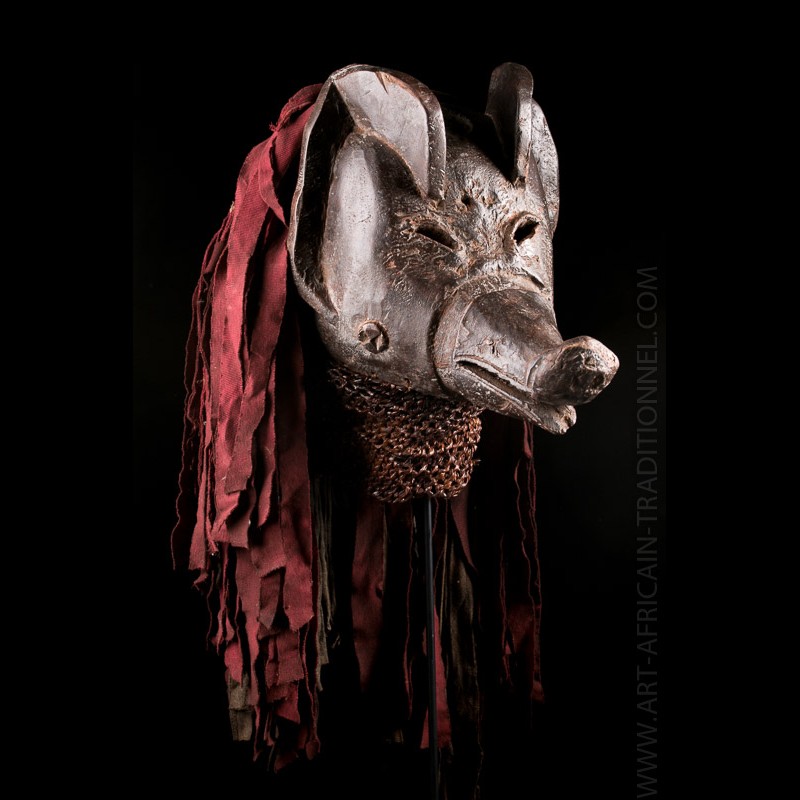  
Chokwe Mwana Ngulu mask - SOLD OUT
In traditional Chokwe art, the African mask Mwana Ngulu represent a pig.
There are several types of masks among the Chokwe, the best known of which are those of "beautiful woman", the Pwo, as well as the Cihongo male masks.
You will find many of these masks in our gallery of African art. If the latter, representing human figures and illustrating respectable behavior, animal masks, on the contrary, serve to parody attitudes in disagreement with social conventions. This type of Ngulu mask is part of the festivities linked to Mukanda, a rite of passage to the adult stage in Chokwé society. The Mukanda takes place in a village that welcomes boys.
Masked Makishi dancers then appear, representing the ancestors who will guide and assist the boys during the transition to adulthood. The Makishi go from village to village announcing that the Mukanda is coming. Various rituals and festivities are held before circumcision is finally accomplished.
Data sheet
Presumed dating

Circa 1960

Size

+/- 23 x 18 x 26 cm (not including hair)

Ethnic group

Material(s)

Wood, accessories

Country

Origin

Tribal art collection Belgium

Condition

Very good
You might also like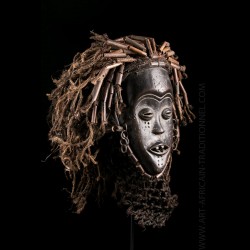 Customers who bought this product also bought: