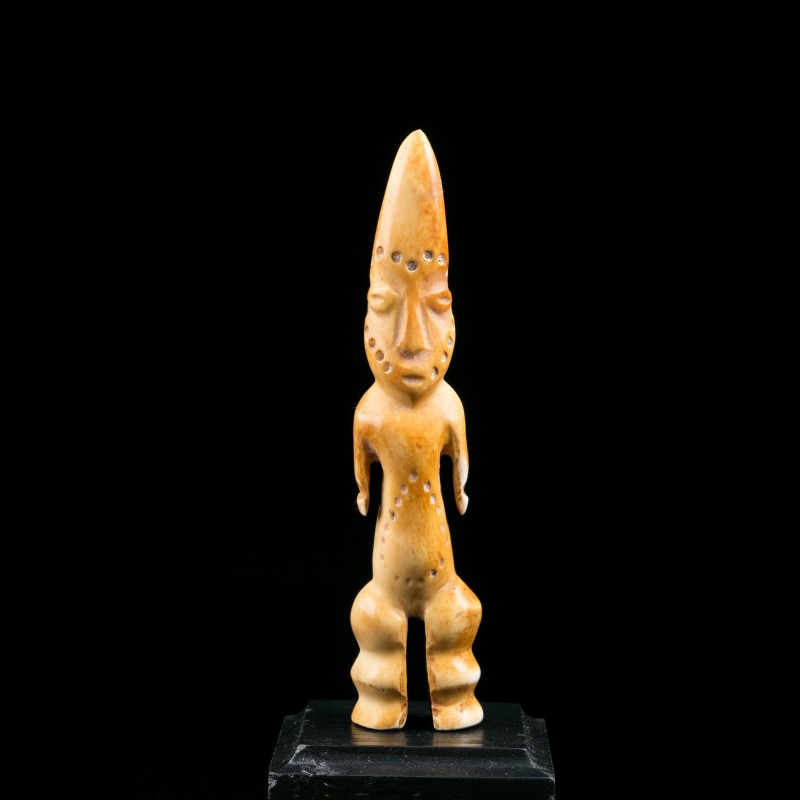  
Kiniembe figurine of the Bwami - Lega - Congo - SOLD
The initiatory figurines of the Bwami in African art
Representative African statuette of the muntukiniembe, the one who "punishes evil. What the Kindi wanted to say is that the kiniembe has the power to attack those who transgress the rules and prohibitions enacted by society.
Provenance: private collection Jan Putteneers Antwerp - Belgium Village of Kisasa
Our African art gallery offers many exceptional pieces in Belgium.
13 x 3 cm
Data sheet
Presumed dating

Circa 1930

Size

Ethnic group

Country

Origin

Tribal art collection Belgium
You might also like