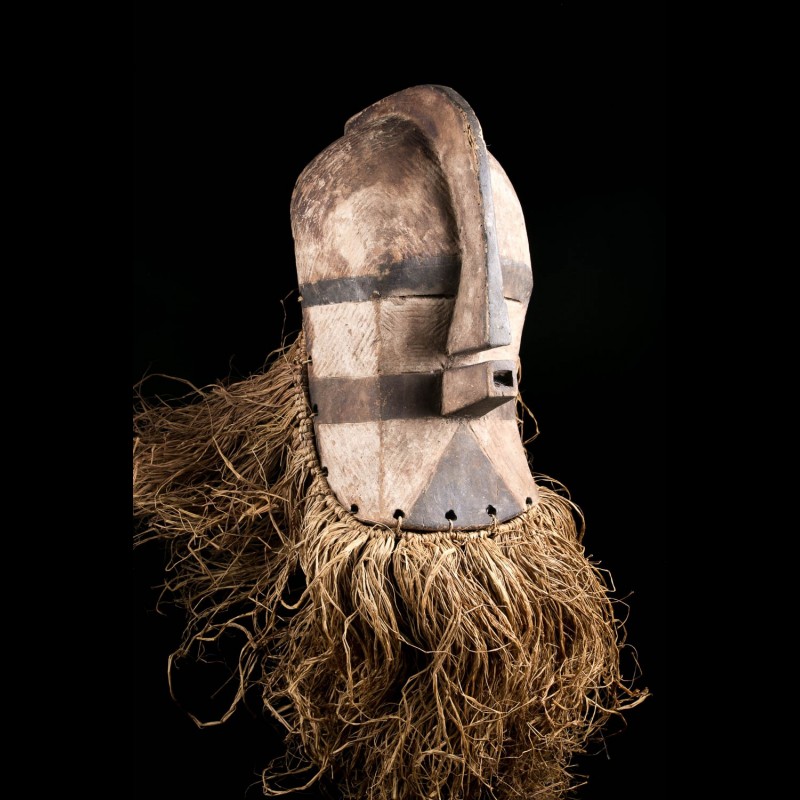  
Kifwebe mask - Songye - Congo
The mask of Kifwebe in African art
This authentic, very cubist, traditional mask is linked to the male Bwadi Bwa Kifwebe society, which was responsible for maintaining social order among the Basongye and Baluba.
The so-called Kifwebe tribal masks served to strengthen the witchcraft (buchi) and magic (masende) powers of the chiefs. These masks were supposed to provide members of the Bwasi Bwa Kifwebe society with health and supernatural powers. Some sources also report the release of these masks during the funeral ceremonies of the leaders and initiation rites of the boys.
This African mask exists as it has been said in the Luba and Songye, Congo, they are generally recognized by their different typology although having common features such as streaks colored or contrasting and geometric shapes.
Object purchased by an African art collector. Our gallery offers other authentic pieces at the best price.
Origin : private collection D. Claeys, BelgiumDating : 1950's Size : 36 x 18 cm Materials : wood, raphia
Data sheet
Presumed dating

1st half XXth century

Size

Ethnic group

Material(s)

Wood

Country

Origin

Tribal art collection Belgium